How do I configure my FRITZ!Box in bridge mode
Enabling bridge mode on a device will force it to only act as a modem, letting you configure PPP connection on your own device (router or firewall) connected behind.
This guide will explain you how to put your FRITZ!Box in bridge mode. It is applicable to all certified models of FRITZ!Box.
Tip: if you configure your FRITZ!Box from scratch, there is no need to set up PPP connection on it prior to enabling bridge mode. Start setting up the device as usual (refer to our guide), but cancel the wizard when the interface suggests you to assist with the configuration. After that, proceed with the steps below.
1. Enable PPPoE Passthrough on your FRITZ!Box
Open your web browser (Internet Explorer, Firefox,…) and go to the web interface of your FRITZ!Box. By default, it should be reachable on http://fritz.box or http://192.168.178.1. Log into the device if you are prompted to.
Click on Internet in the left menu and select Account Information in a drop-down list. You will be redirected to Internet connection tab.
Under Account Information section remove the username and password for your connection.
FRITZ!Box probably won't let you leave these fields empty. In order to bypass this, you can simply put a wrong username like '0' or 'abc'. The main point is to remove @EDPNET which is responsible for sending PPP requests to our server.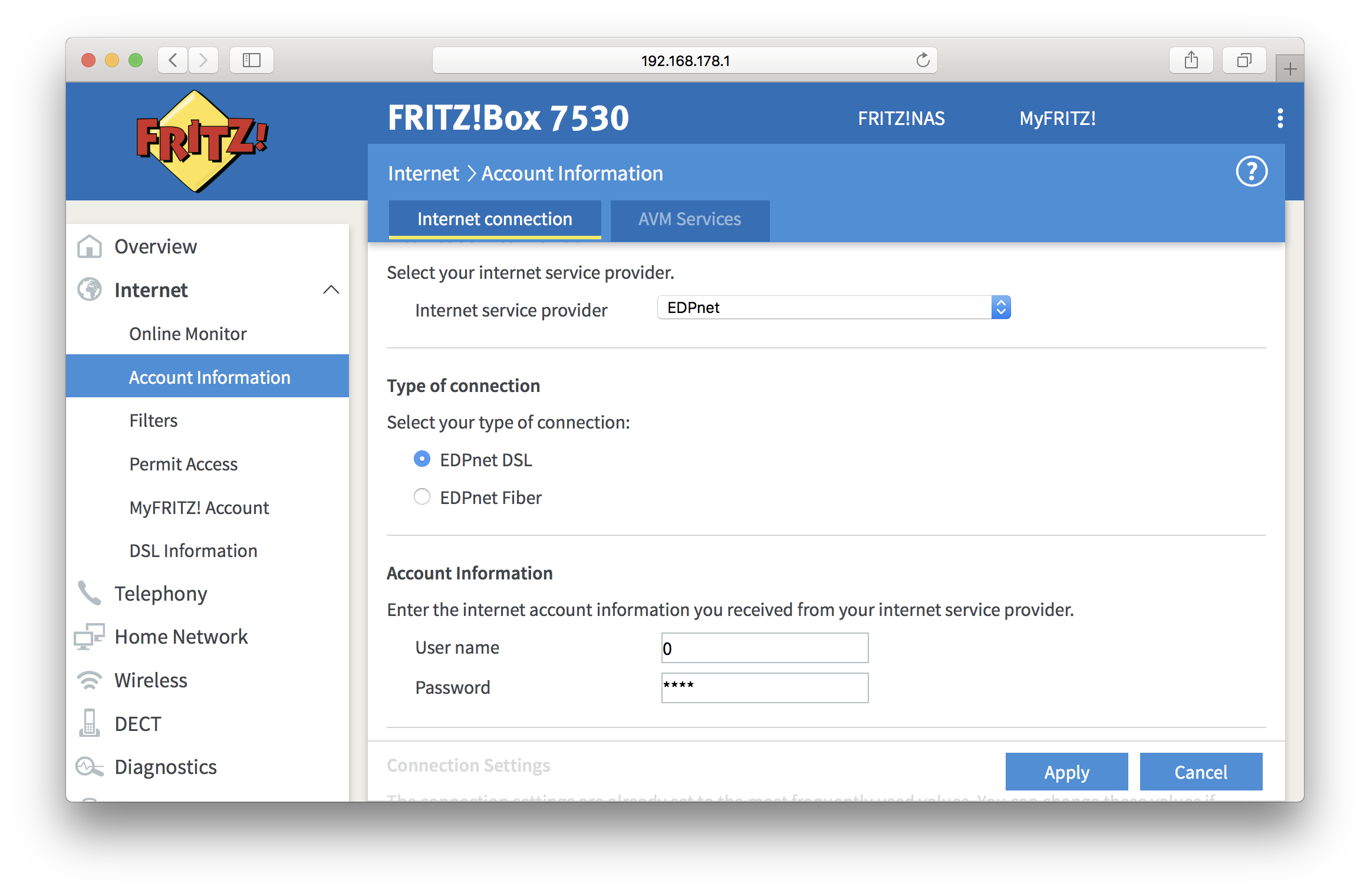 Scroll down a bit until you see the button

. Click on it, scroll down again and enable Connected network devices are also allowed to establish their own internet connections (not recommended) option: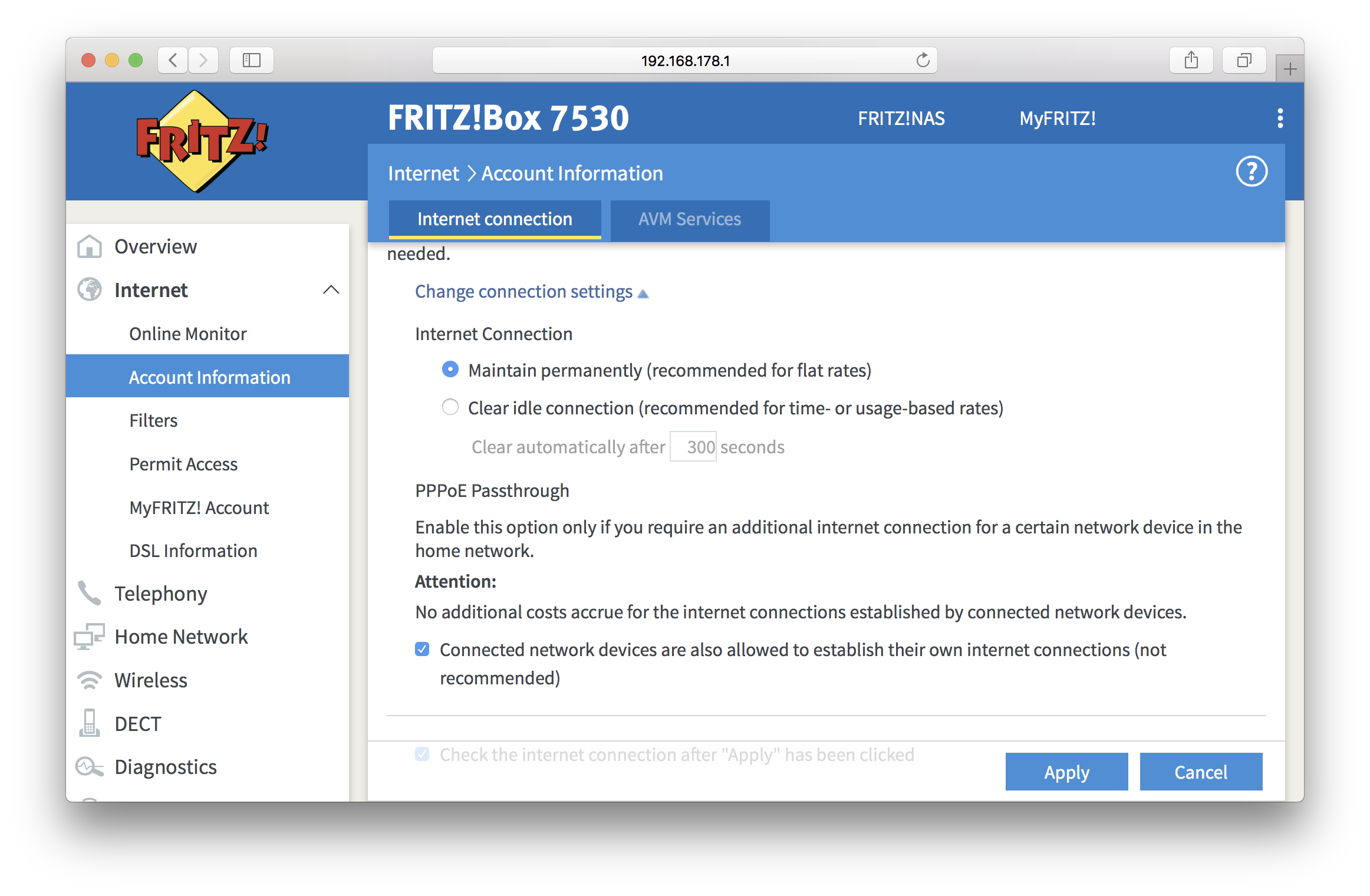 Click on Apply. The FRITZ!Box will no longer be establishing the connection.
2. Configure PPP connection on your own device
Connect a network cable from any LAN port of the FRITZ!Box to your internal network and set up PPP connection on your own device (router/firewall) using the same username and password that were used by your FRITZ!Box.
From that moment on, only your authenticating device will be establishing PPP session and will be getting a public IP address.
See also:
How do I install and configure my FRITZ!Box 7530