FRITZ!Box 7530 modem/router
edpnet, in collaboration with AVM, is introducing the new flagship of the FRITZ!Box series: the FRITZ!Box 7530 modem/router.
Alongside an ADSL/VDSL modem and a wireless router in a single device, the FRITZ!Box 7530 also has an integrated DECT telephone system, as well as gigabit Ethernet, a USB port and a media server.
This time, AVM is strongly focusing to an optimal range of the WiFi network at home. Nothing is more annoying than a poor WiFi range. But with the new Mesh technology your WiFi will work perfectly. By interconnecting several devices, the FRITZ!Box modem and the network amplifiers (FRITZ!WLAN repeaters), you create a mesh of multiple Wi-Fi networks.
The FRITZ!Box 7530 also supports VDSL Supervectoring, where VDSL speeds up to 300 Mbps are possible, as soon as Proximus supports this.
The model has just received an Excellent Choice award by the magazine Hardware.Info.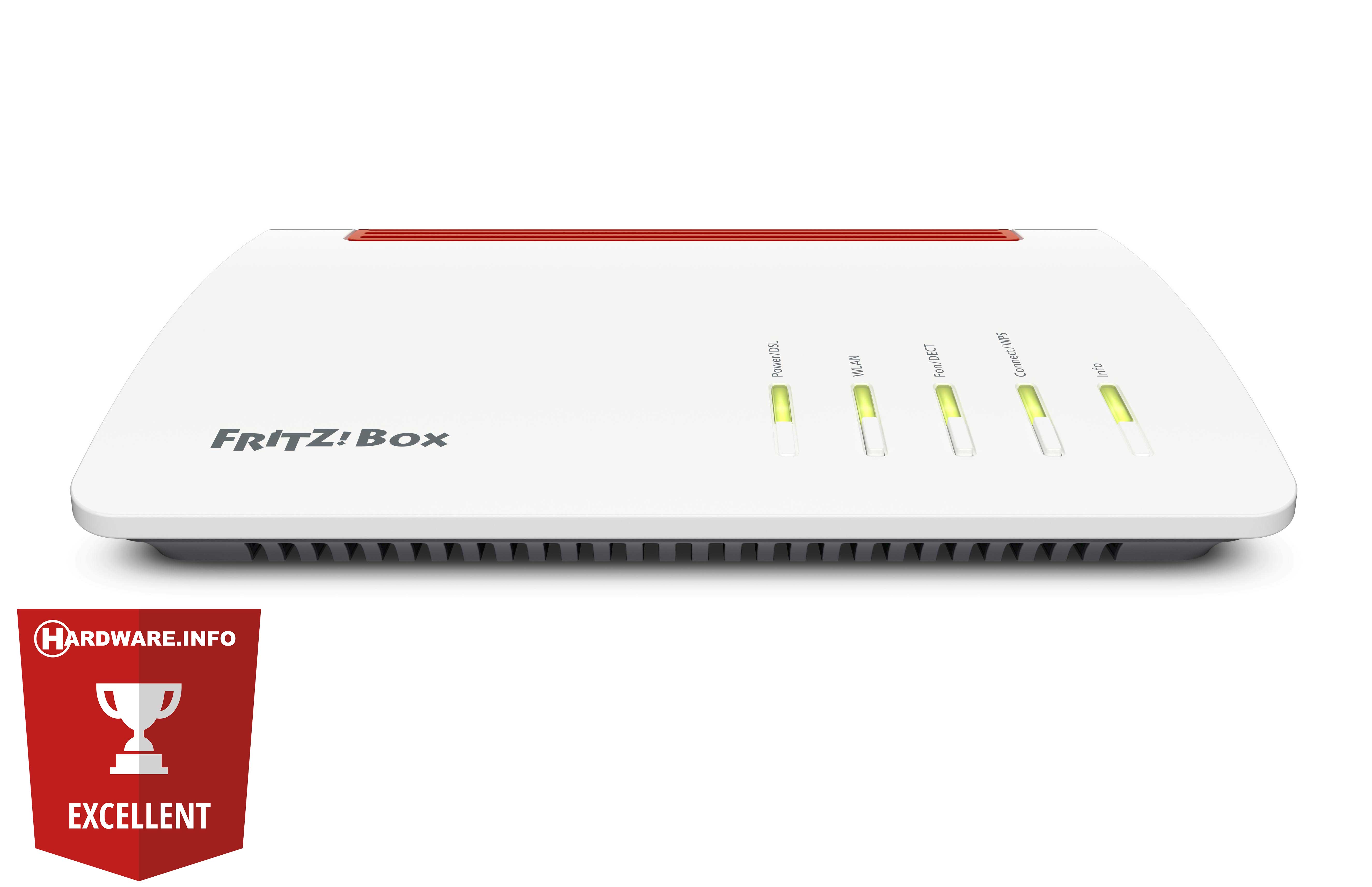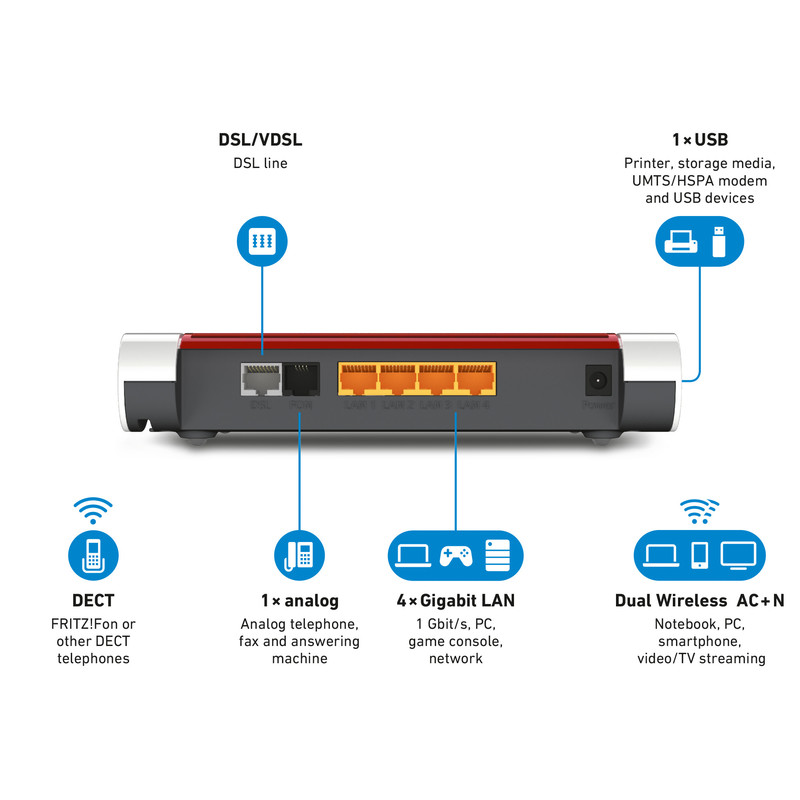 Internet
Annex A/B compatible ADSL, ADSL2+, VDSL2 and Fiber modem/router
Native IPv6 support
Telefony
1 analogue port for telephone, fax- or answering machine
DECT base station for connecting up to 6 cordless telephones
Integrated digital answering machine with up to 5 voicemail boxes
Fax function including e-mail forwarding (fax-to-mail)
Call diversion, internal calls, three-party conferencing, call transfer and blocks
Extensive PBX functionality: call diversion, call rejection and call waiting, internal three-party conference, quick-dial numbers …
Management of up to 20 SIP accounts (SIP addresses)
Calling at super advantageous tariffs via internet with VoIP (even when the PC is off) or via a fixed analog line
Local network
Easy and fast network connection of computers, laptops, game consoles, ... either wireless or through 1 of the 4 gigabit Ethernet ports (10/100/1000BASE-T)
1 integrated USB port (USB 3.0) for printer and network storage
Several security functions such as integrated firewall, WPA2 encryption, parental lock, ...
Built-in VPN server for homeworkers
User interface optimized for smartphones and tablets (responsive design)
Wireless LAN
Dual-WLAN AC+N with 866 Mbps (5 GHz) + 400 Mbps (2,4 GHz) for simultaneous usage of both WLAN frequencies
MESH Wi-Fi support