Sagem Fast 3464 - remote management
Step 1 - Advanced Settings
Browse to http://192.168.1.1 and go in the menu on the left to: Advanced Settings -> Firewall.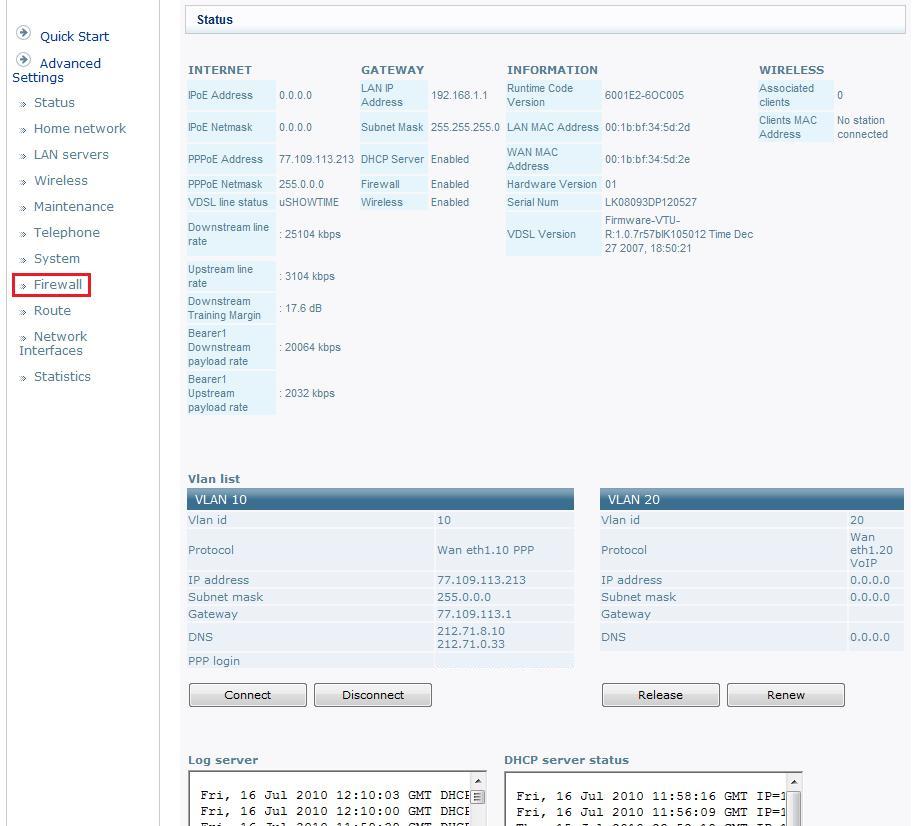 Step 2 - Firewall
Go to the tab General and select the option Minimum Security.
Step 3 - Remote administration
Go to the tab Remote administration and select the following options:
Using Primary HTTP Port (80)
Allow Incoming ICMP Echo Requests (e.g. pings and ECMP traceroute queries)
Click on Apply to save the changes.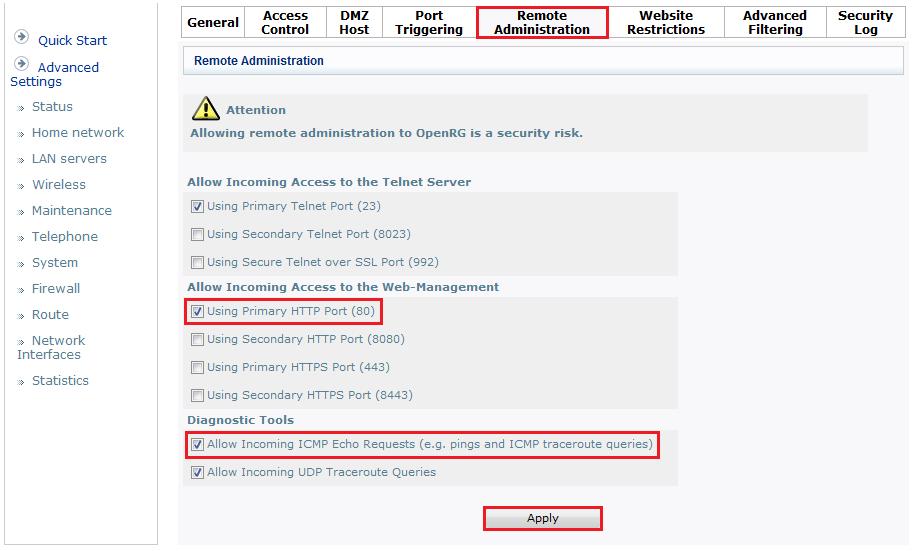 NB: We advice you to protect the Sagem with a password and to disable Remote management if it is not necessary.