As long as FRITZ!OS 6.83 is not among the firmware versions that are officially certified for the national DSL network, installing it on a FRITZ!Box will result in a fall-back profile, with the maximum speed of 7,5 Mbps down and 0,5 Mbps up. In order to get your line out of fall-back profile, you need to deploy the DSL version of the previous FRITZ!OS—and it's much easier than it may sound!
Open your web browser (Internet Explorer, Firefox,…) and go to the web interface of your Fritz!Box. By default, it should be reachable on http://fritz.box or http://192.168.178.1. Log into the device if you are prompted to and make sure that the advanced mode is enabled. Go to Internet and click on DSL Information in a drop-down menu: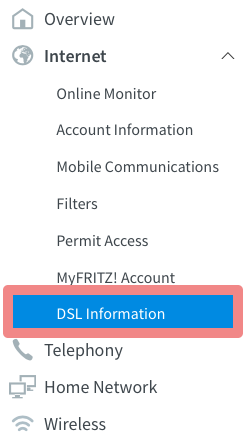 Click on Line Settings and scroll down a bit to see DSL version option. Tick Use Previous DSL version and click on Apply. The FRITZ!Box will reboot.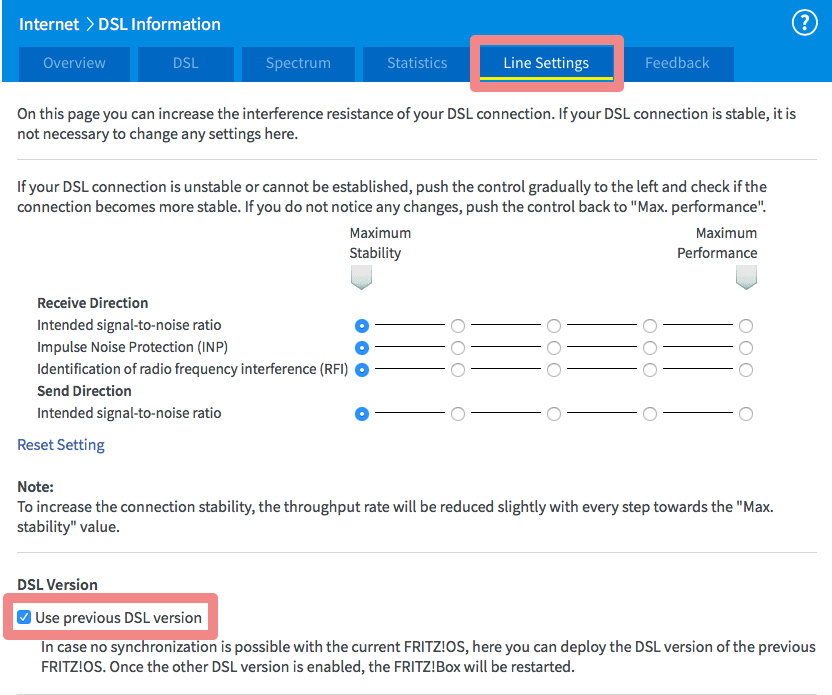 Once the device gets rebooted, the DSL version of the allowed firmware version will be enabled. Contact us at 03 265 67 00 in order to get TBF started and have the provisioning profile re-applied to your line.

Last updated on Mar 19, 2018 | Tags: