How can I retrieve and change my account information
Requesting account information
In case you have lost your account information, you can retrieve it. Go to My edpnet and click on I forgot my password link: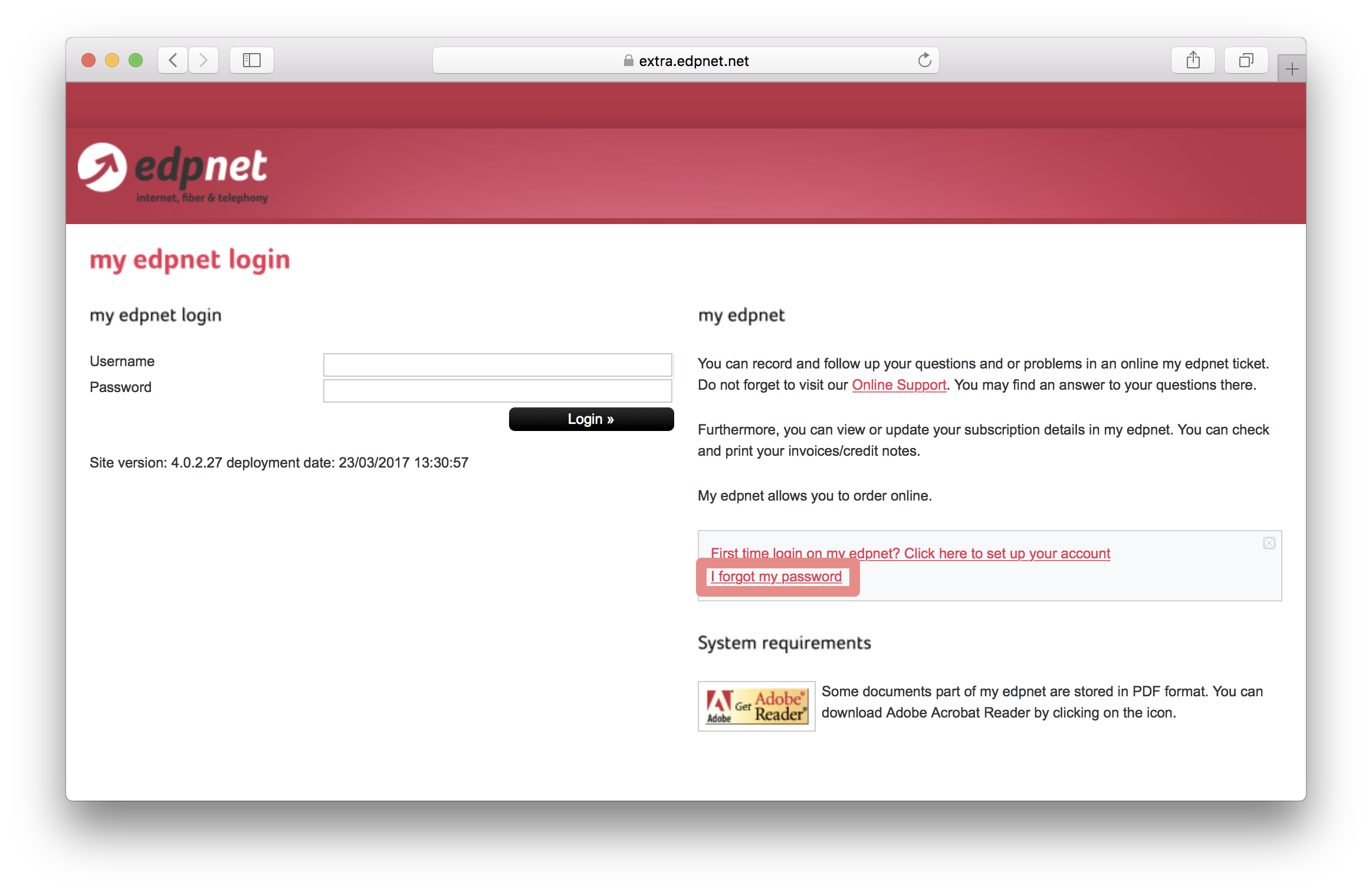 You will see a pop-up window asking to fill in your login or email address. Once it's done, click on
Send
: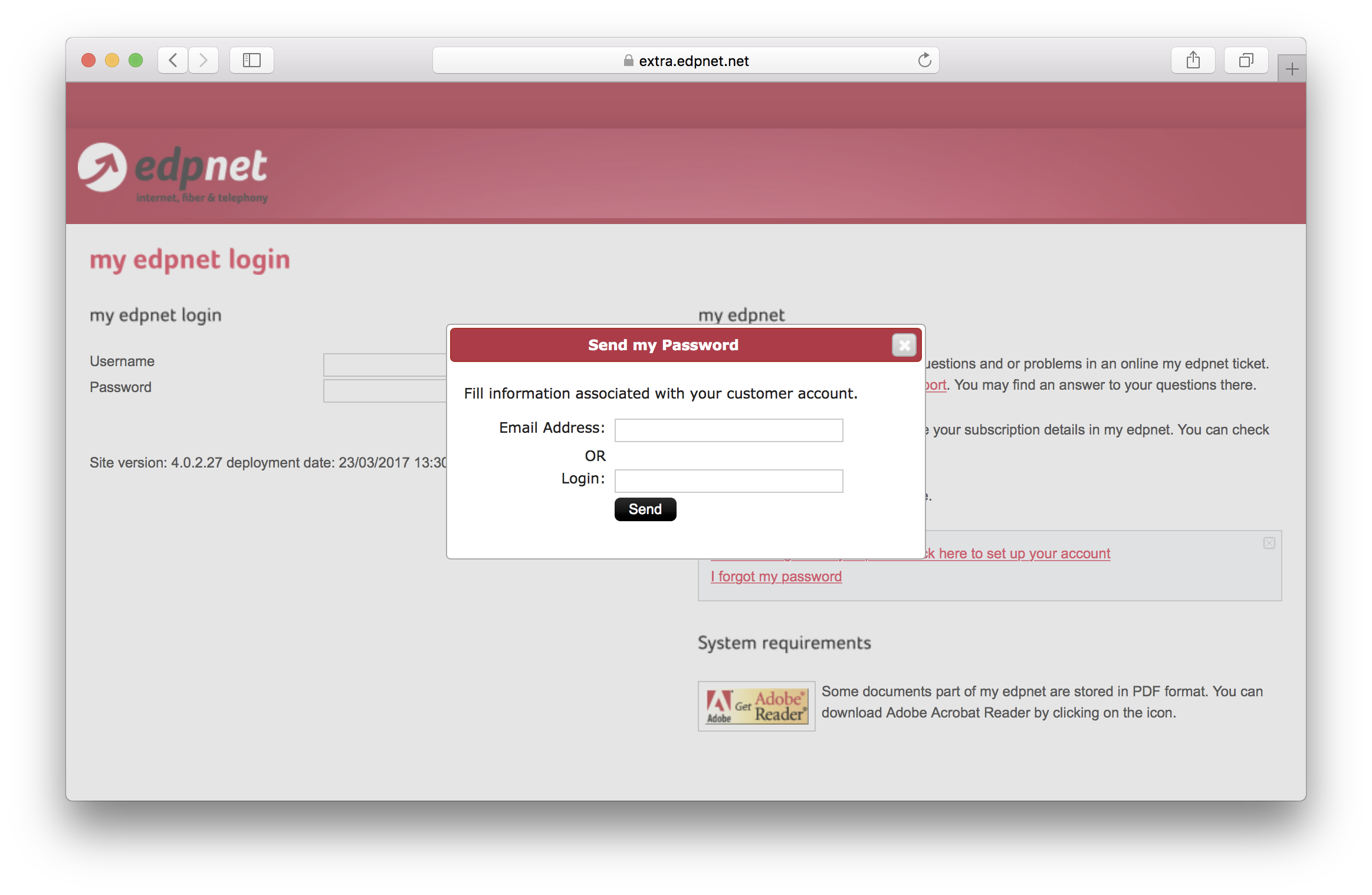 You will then receive an email with a link to reset your password: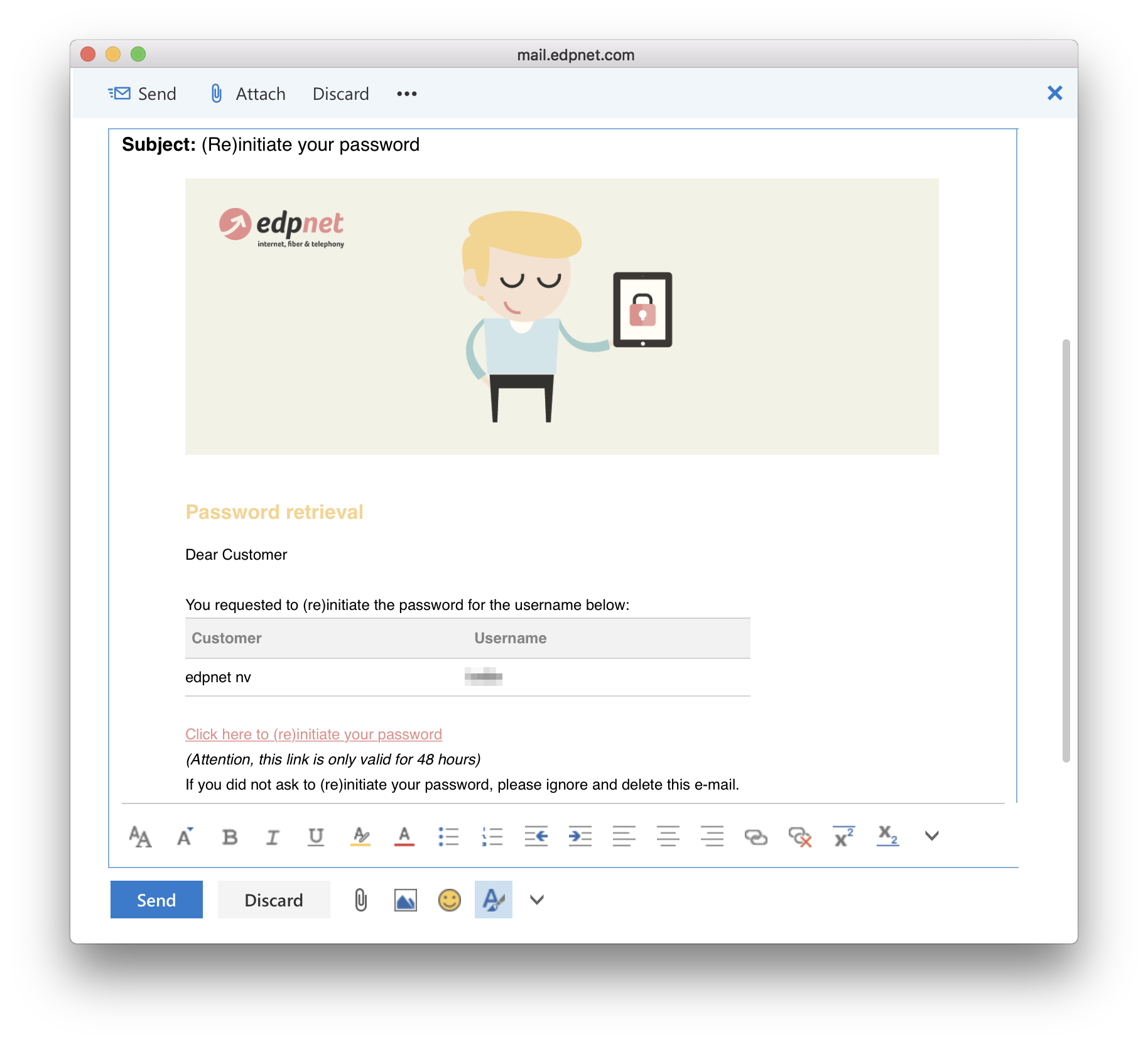 After clicking on the link you will be redirected to a new page where you will be able to choose a new password: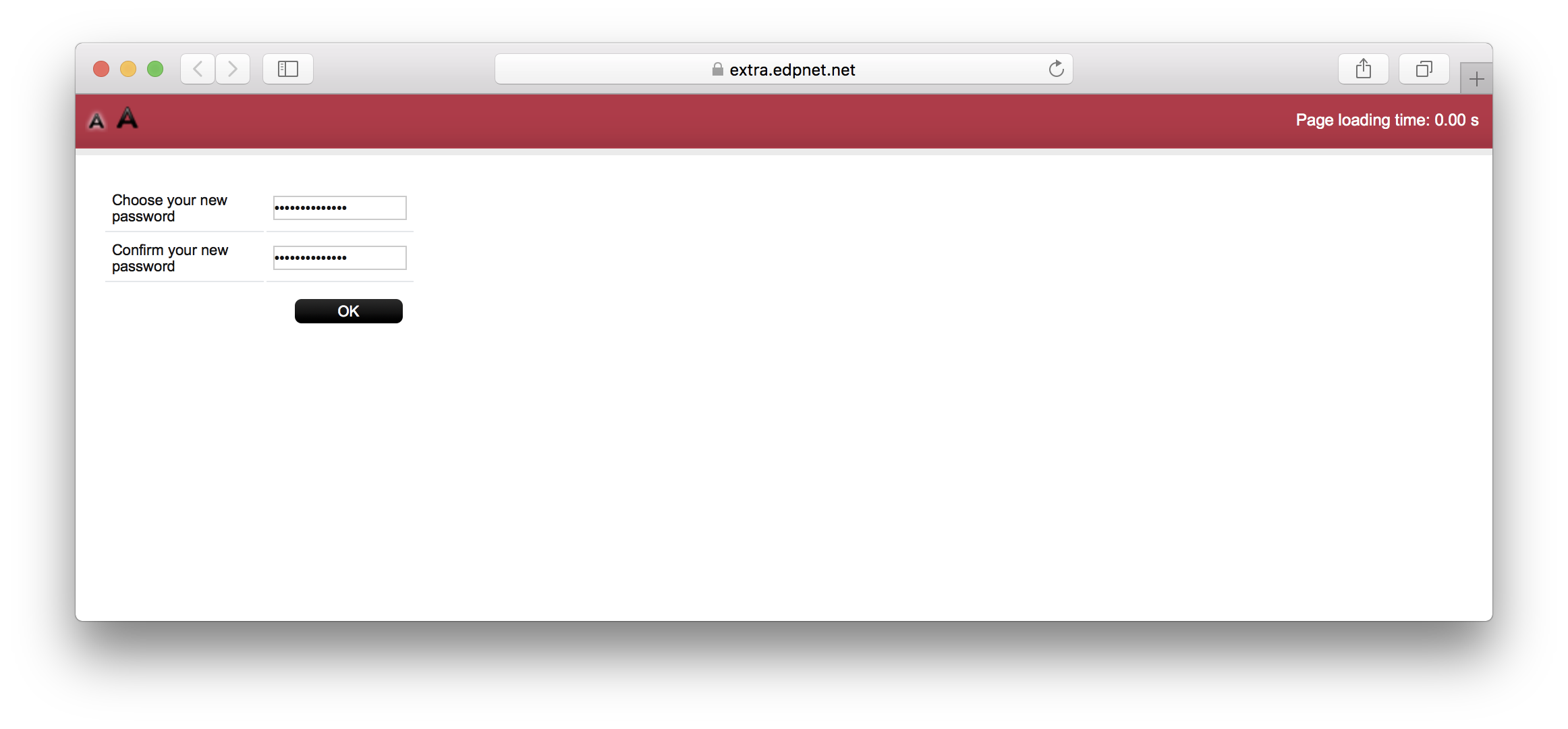 Once you click on
OK
, you will get a confirmation that the password has been changed:

Edit account information via "My edpnet"
After you have logged into your My edpnet account, you can edit your login information by choosing My information > My personal details.
Global details:

data of the invoice customer (private or company)

Personal details:

contact person's details. My edpnet password can also be edited here
Attention! Client name cannot be edited. Please contact our customer support to change it.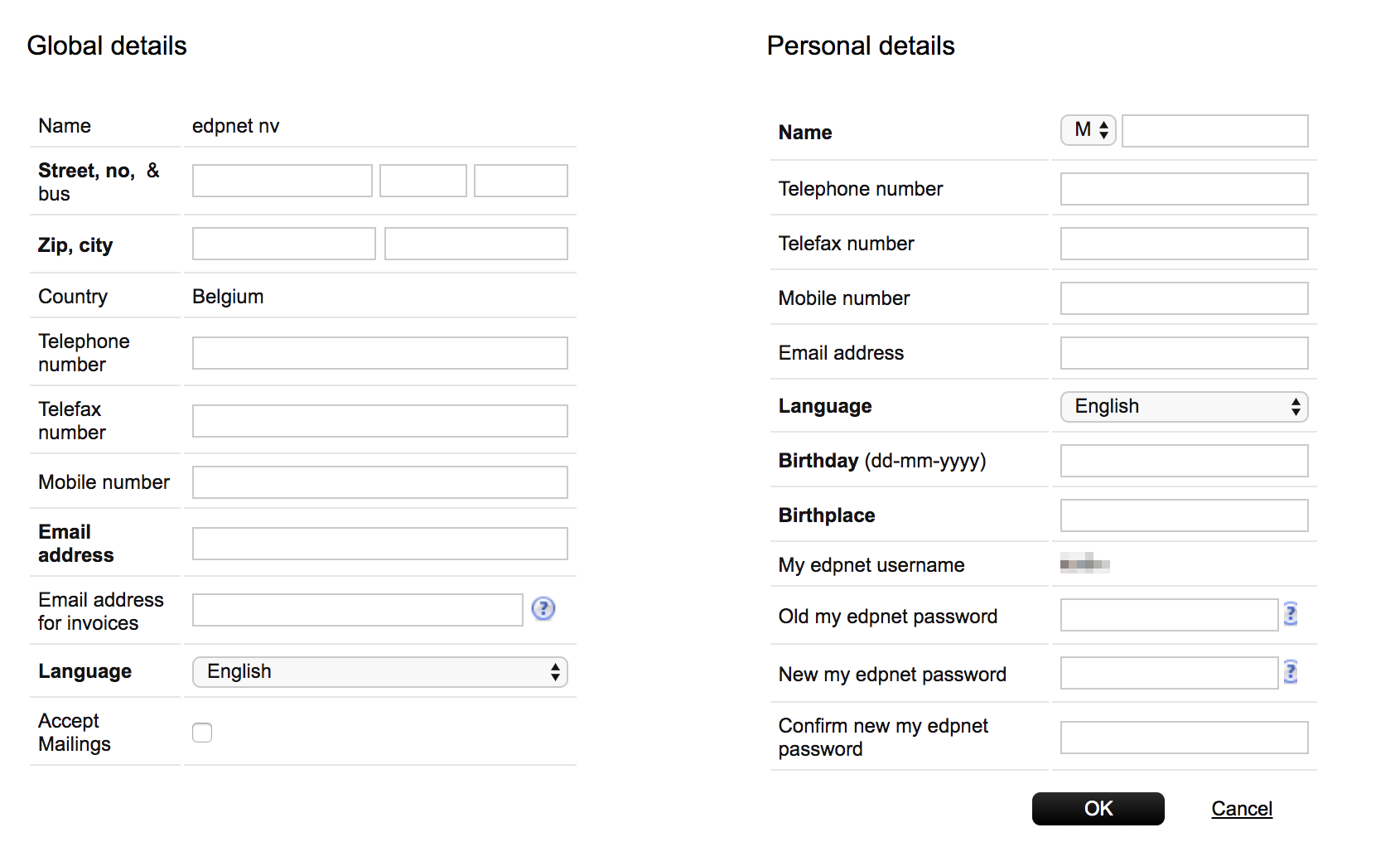 See also: