Thunderbird - The message could not be sent because the connection to SMTP server timed out
For an edpnet DSL subscription with a dynamic IP only relay.edpnet.be/relay.edpnet.nl can be used as outgoing mailserver.
If you use another server configured in your Mozilla Thunderbird mail client you will get the following error:

Then you have to change the outgoing mailserver to relay.edpnet.be (for Belgium) or relay.edpnet.nl (for the Netherlands)
Change outgoing mailserver
Click on Tools and then Account Settings...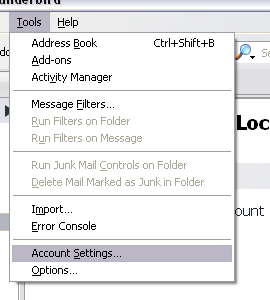 At the left side click Outgoing Server (SMTP). Then at the right select the account you want to change and click Edit...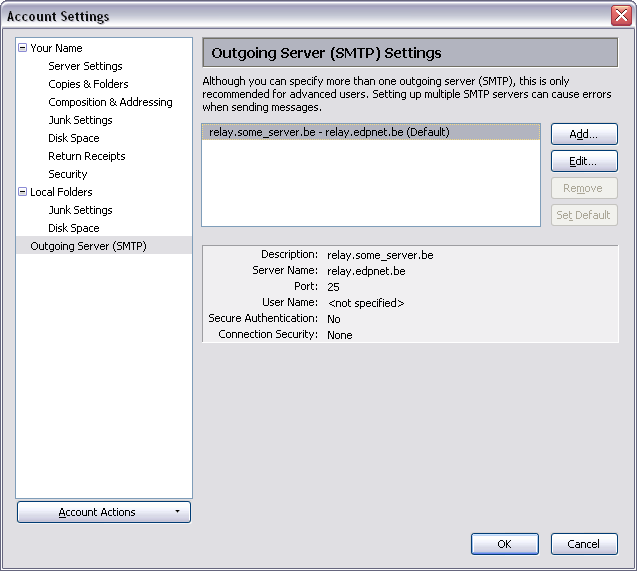 Change the Server Name to relay.edpnet.be and click OK