Mesh Wi-Fi bundle
Nothing is more annoying than a poor WiFi range. But with the new Mesh technology your WiFi will work perfectly. By interconnecting the FRITZ!Box modem and the FRITZ!WLAN repeater (or several of them!), you can create a mesh of multiple Wi-Fi networks, that has one name and password.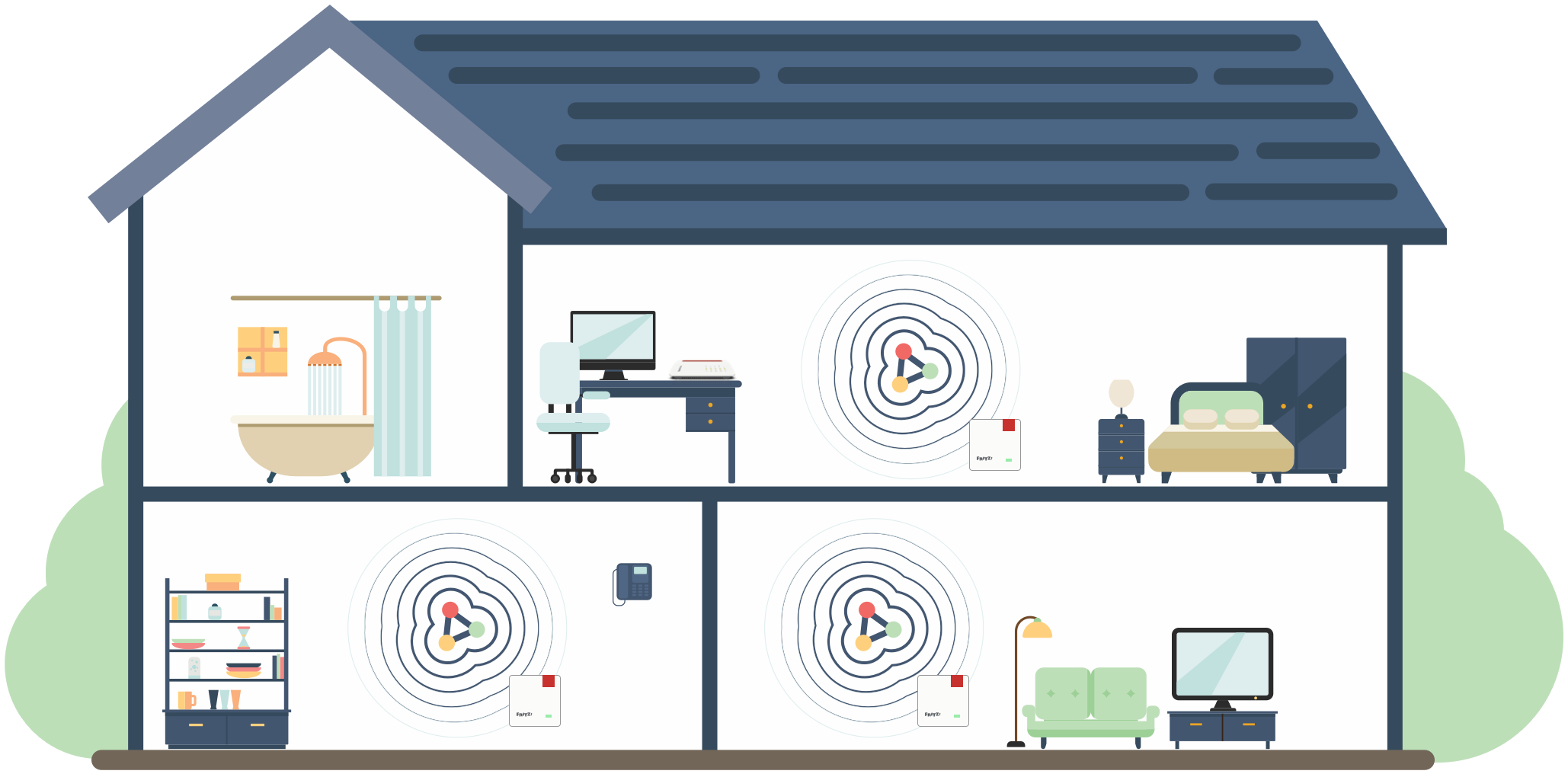 Easy to set up
Rather than having one router serving up Wi-Fi to your apartment or house, you have a mesh network of devices, blanketing every corner of every room in fast and stable wireless internet connectivity.
Just place the FRITZ!Box—it will be working as a Mesh master—and other FRITZ! devices in key areas of your home, and you'll get a strong, unified Wi-Fi network no matter where you are.
Pair up the devices by a simple press of "Connect" or "WPS" button, and that's it! All devices will synchronize automatically.
Easy to manage
Everything is straightforward with Mesh Wi-Fi. A mesh network graphic has been added to the home network overview, showing which FRITZ! devices in the home and guest network are currently active, how they are connected with each other, and which throughput rates are available over the individual connections.
If an update is available for a FRITZ! product, you can install it directly via the Mesh overview with the click of a mouse.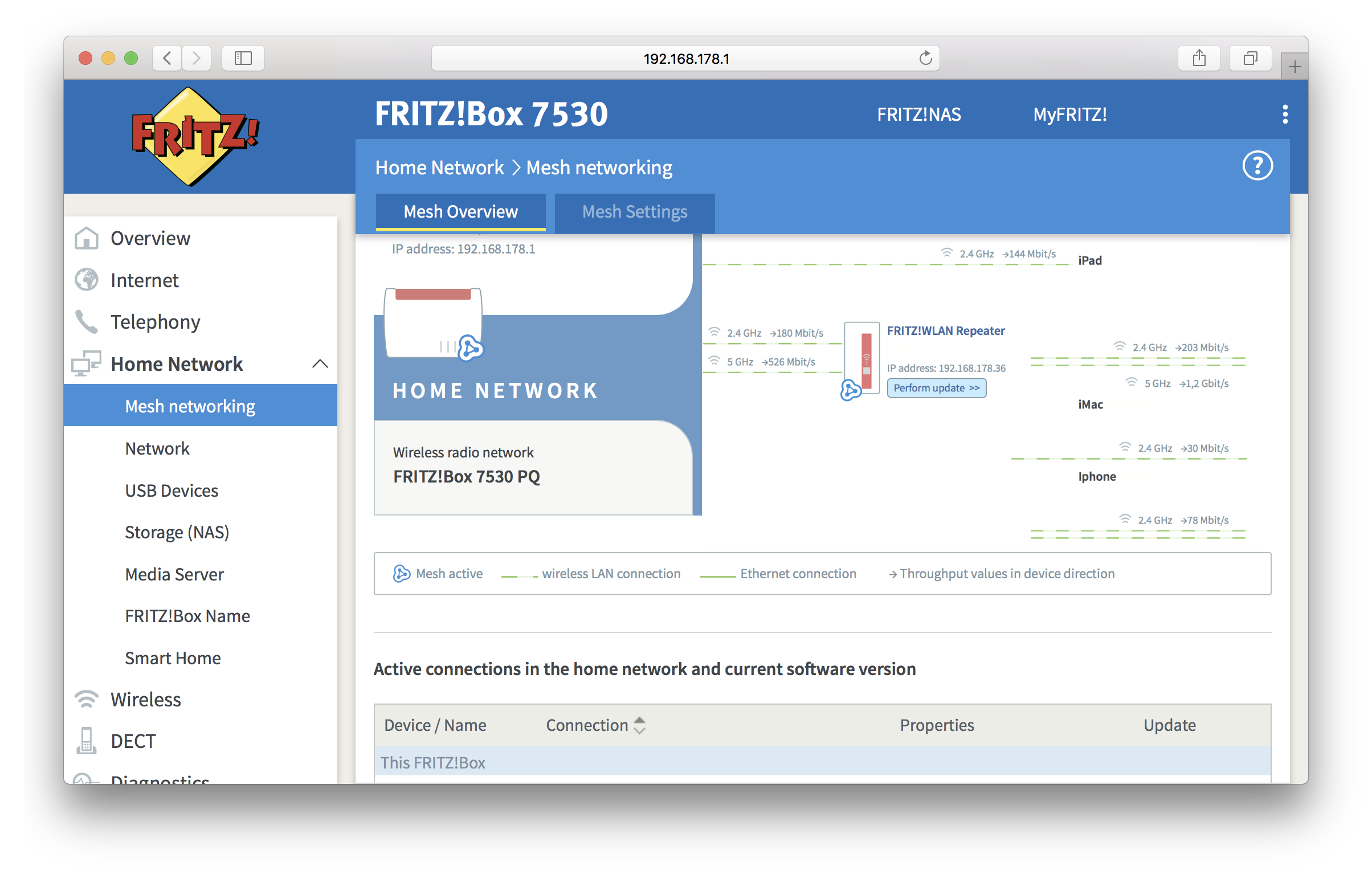 Features
Wireless mesh nodes are easy to install and uninstall, making the network extremely adaptable and expandable as more or less coverage is needed
As the Mesh Master, the FRITZ!Box transmits all of your wireless settings (account information, guest access, schedule) to the other FRITZ! products in the home network
With Mesh, all FRITZ! devices with dual-band wireless LAN also support band steering: phones and laptops that support the 2.4 and 5 GHz frequency band will always be redirected to the more powerful frequency band.
If you have a second FRITZ!Box, you can integrate it to your Mesh network as Mesh repeater