FRITZ!Box 7530 AX modem/router
The new Wi-Fi 6 for edpnet fiber connections: the FRITZ!Box 7530 AX has the latest technology on board, effortlessly connecting all your devices.
Wi-Fi 6 is the newest and fastest wireless standard, reaching speeds up to 40 percent higher than previous Wi-Fi generations. Wi-Fi 6 achieves optimal data rates even when you've got multiple devices connected to your home network at the same time. Established standards such as Wi-Fi 5 and 4 also ensure compatibility with all devices.
Alongside an ADSL/VDSL/Fiber modem/router and a wireless router in a single device, the FRITZ!Box 7530 AX also has an integrated DECT telephone system, as well as gigabit Ethernet, a USB port and a media server.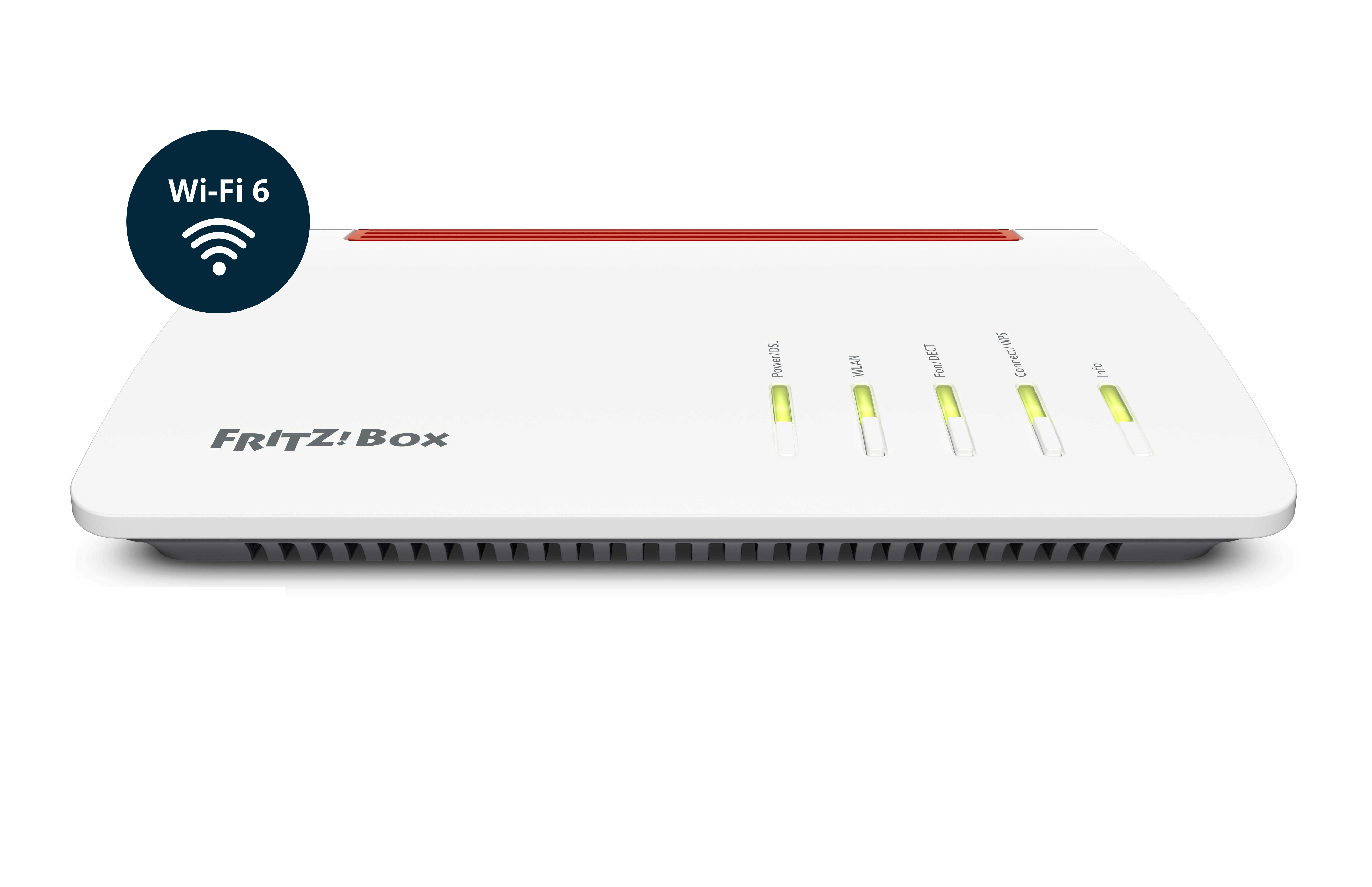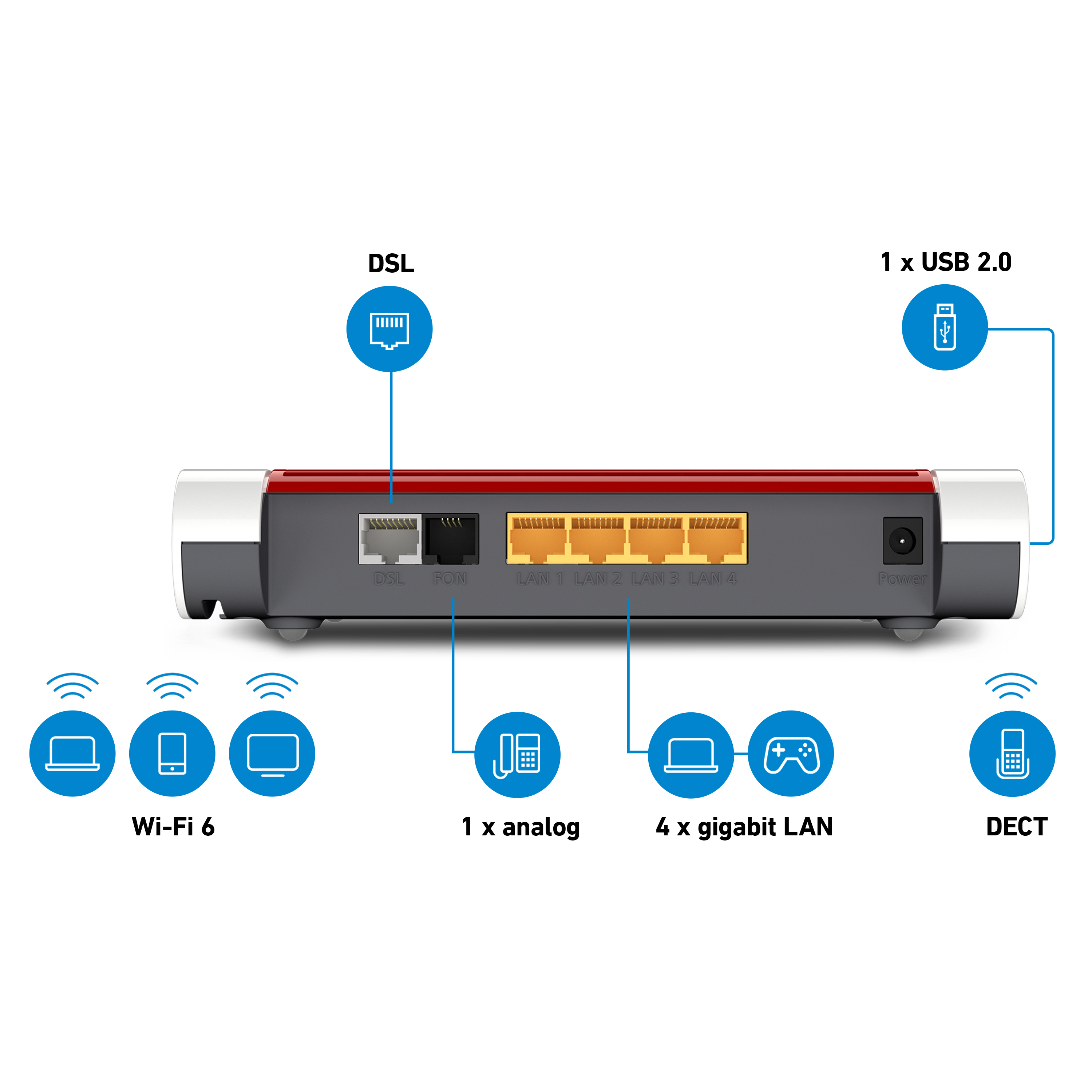 Internet
Annex A/B compatible ADSL, ADSL2+, VDSL2 and Fiber modem/router
Native IPv6 support
Wireless LAN
Wi-Fi 6 up to 1800 Mbit/s (5 GHz) and 600 Mbit/s (2.4 GHz)
Compatible with the IEEE 802.11a/g/n/ac wireless standards
Dual-band Wi-Fi: Concurrent use of the 5-GHz and 2.4-GHz bands
Secure upon delivery with WPA2 encryption; WPA3 is also available
MESH Wi-Fi support
Local network
Easy and fast network connection of computers, laptops, game consoles, ... either wireless or through 1 of the 4 gigabit Ethernet ports (10/100/1000BASE-T)
1 integrated USB port (USB 2.0) for printer and network storage
Several security functions such as integrated firewall, WPA2 encryption, parental lock, ...
Built-in VPN server for homeworkers
User interface optimized for smartphones and tablets (responsive design)
Telefony
1 analogue port for telephone, fax- or answering machine
DECT base station for connecting up to 6 cordless telephones
Integrated digital answering machine with up to 5 voicemail boxes
Fax function including e-mail forwarding (fax-to-mail)
Call diversion, internal calls, three-party conferencing, call transfer and blocks
Extensive PBX functionality: call diversion, call rejection and call waiting, internal three-party conference, quick-dial numbers …
Management of up to 20 SIP accounts (SIP addresses)
Calling at super advantageous tariffs via internet with VoIP (even when the PC is off) or via a fixed analog line