FRITZ!Powerline 1240E WLAN Set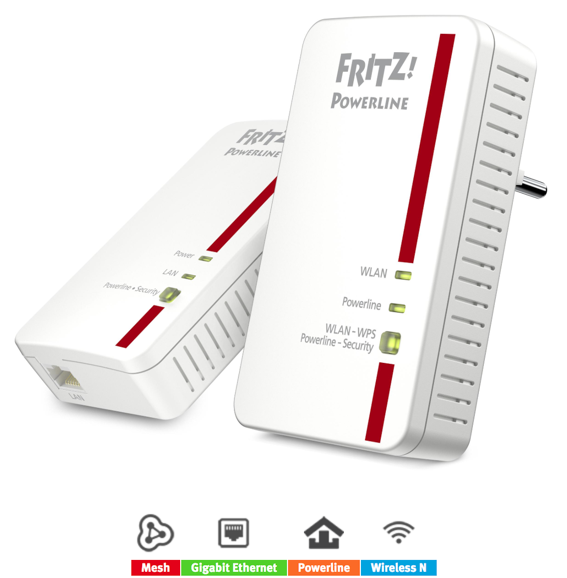 The FRITZ!Powerline 1240E Set is the perfect way to expand your existing network. FRITZ!Powerline connects your devices via cable and Wi-Fi and extends the radio network of the FRITZ!Box over the electrical wiring in no time. Every outlet in your household becomes a potential high-speed network port or WiFi access point — you can send your data over the electrical wiring throughout your home network securely and at gigabit speed.
Features
Expands the home network using your home's wiring
Immediately ready for operation at every outlet without any software installation
Up to 1200 Mbit/s powerline data throughput and solid connections over great distances in the network (according to the powerline standard HomePlug AV2)
Compatible with powerline adapters supporting rates of 1200, 600, 500 and 200 Mbit/s and the IEEE P1901 and HomePlug AV2 standard, coexistence with older powerline adapters
Quality of Service: Data prioritization for video transmission and Internet telephony free of interference
IPv6 support
Available as a set with FRITZ!Powerline 1000E
Mesh Wi-Fi
Wireless access point at up to 300 Mbit/s (2.4 GHz) for connecting PC, tablet, smartphone, printer and other network devices
FRITZ!Powerline 1240E supports Mesh Wi-Fi. Rather than having one router serving up Wi-Fi to your apartment or house, you have a mesh network of devices, blanketing every corner of every room in fast and stable wireless internet connectivity. Learn more about Mesh.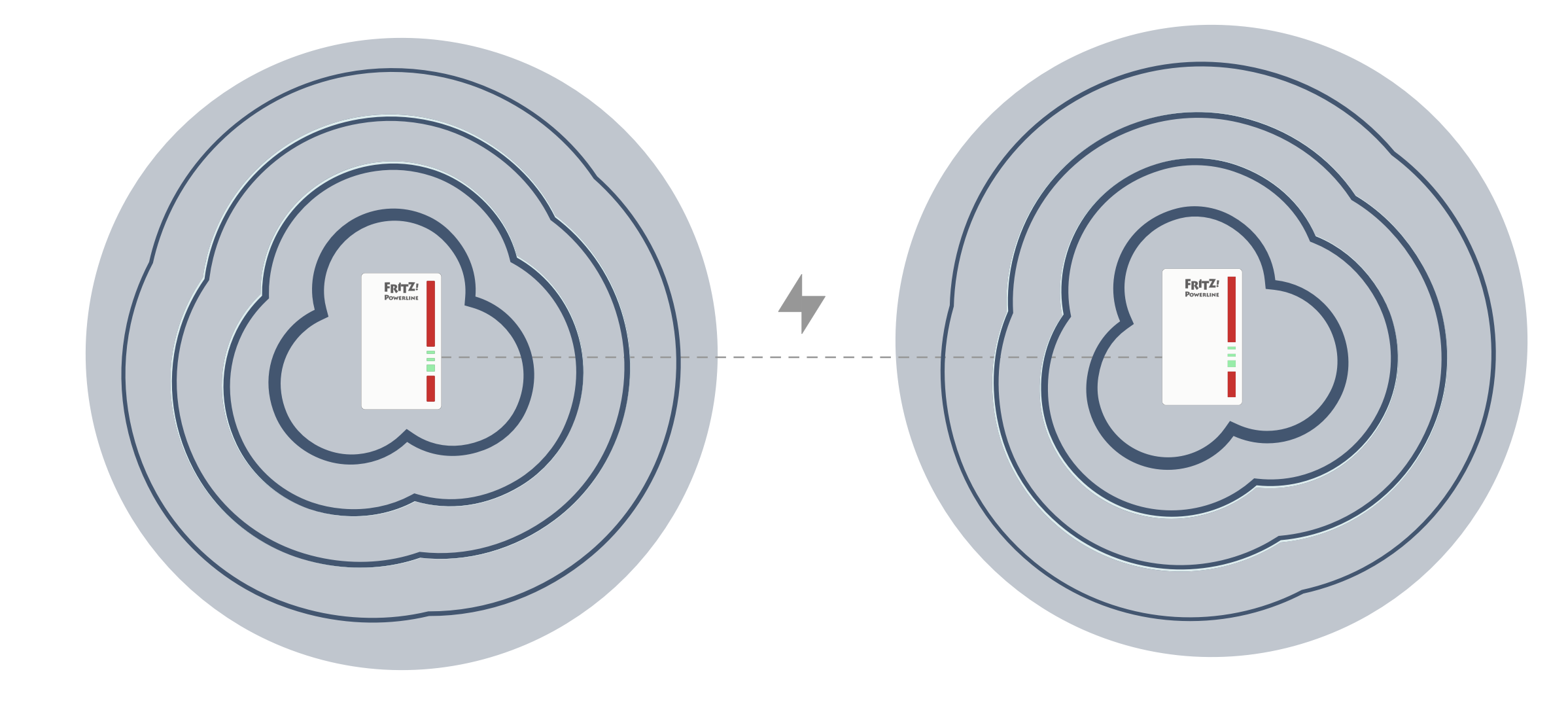 Gigabit LAN port
1 x gigabit LAN (10/100/1000 Base-T, RJ45 port) for LAN connection to Smart TV, Set-top box, Blu-ray, NAS, sound system, gaming consoles and other devices
Properies
Dimensions (W x H x D): approx. 67 x 114 x 27 mm
Weight: approx. 140 g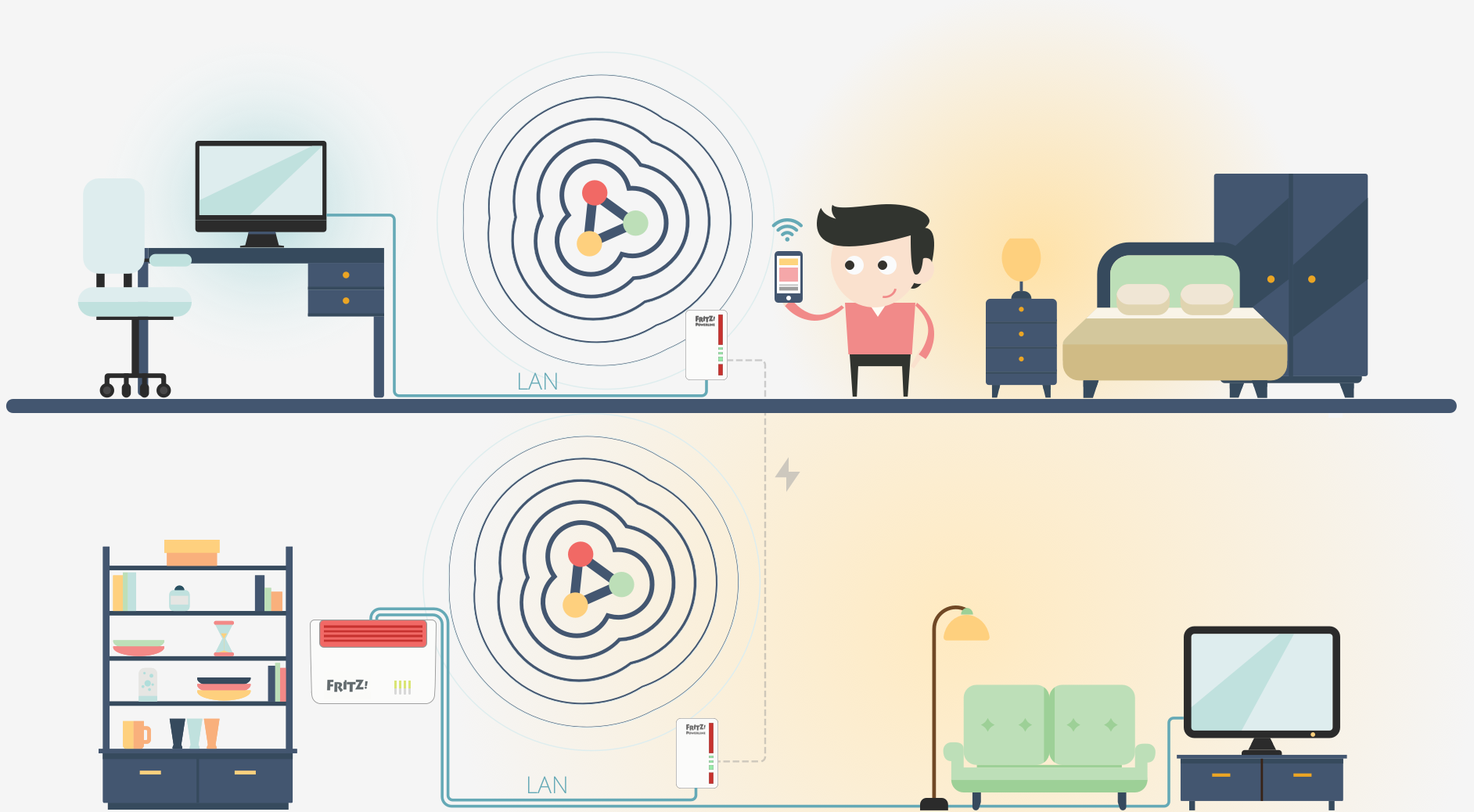 Order FRITZ!Powerline Set
FRITZ!Powerline 1240E + FRITZ!Powerline 1000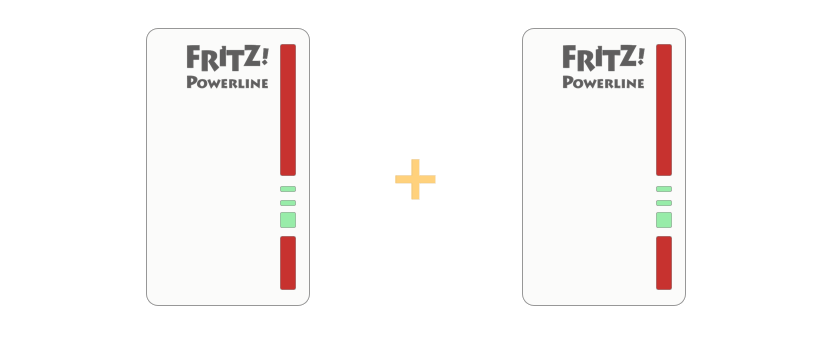 €119,00 VAT incl.
(€99,17 VAT excl.)