How do I configure Fax2Mail on my FRITZ!Box
You can configure your FRITZ!Box so that it will be forwarding incoming faxes to a specific email address.
Keep in mind that if you proceed with this configuration, several restrictions will apply:
You will no longer be able to receive calls to this telephone number since the fax will then answer all calls to this number—even telephone calls.
A maximum of two A4 pages can be transmitted per fax. If your fax document is longer, only the first two A4 pages will be faxed.
Open your web browser (Internet Explorer, Firefox,…) and go to the web interface of your Fritz!Box. By default, it should be reachable on http://fritz.box or http://192.168.178.1. Log into the device if you are prompted to. Go to Telephony and click on Fax in a drop-down menu: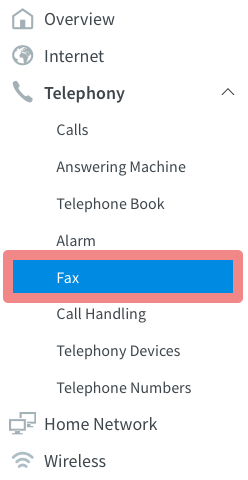 Click on Configure fax function:

Fill in the following fields and click on Next:
Fax ID: your fax number
Forward by email: check this box
To the e-mail address: your email address, to which you like the faxes to be forwarded

NOTE: If you would like to forward incoming faxes to several email addresses, use comma to separate them in the field and do not add spaces between them.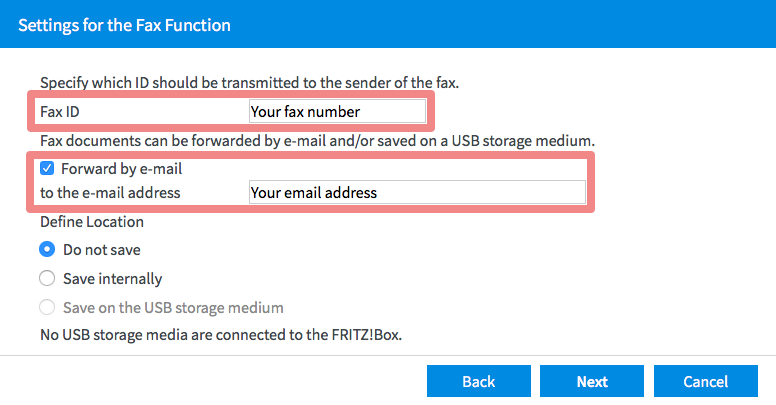 The device will now ask to enter SMTP details. Fill in the fields as follows and click on Next: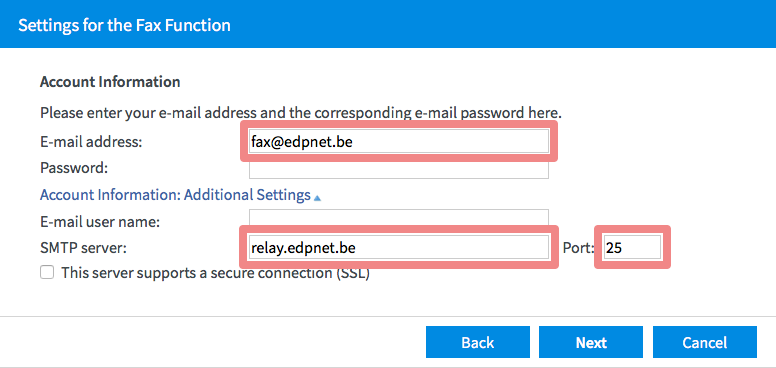 A popup window will appear. As long as you're using a connection from edpnet, you don't need to enter any SMTP credentials. Click OK:

Select the number on which the fax needs to be active and click Next: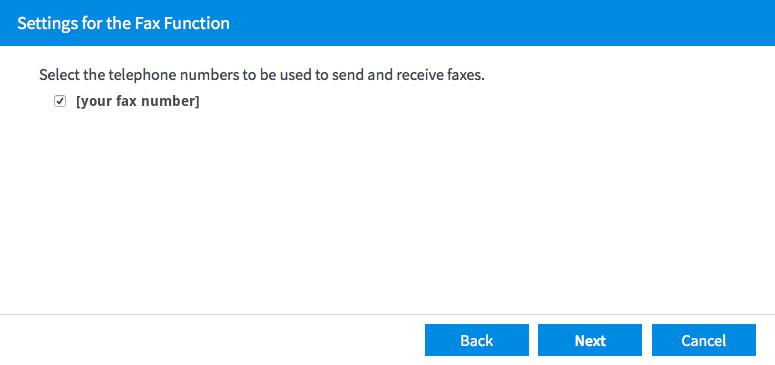 An overview of the settings will appear. Verify that all of them are correct and click on Apply.