The manual below explains how to manually configure your FRITZ!Box for use with edpnet telephony.
If your internet connection has been configured automatically (refer to our guides on how to do so if you're using FRITZ!Box 7430 or 7490), you don't need to do anything, your telephone numbers will be set up automatically, too. Though, it will unfortunately not work if you would like to configure more than 3 numbers. In this case, follow the guide below.
Step 1 — Telephony Menu
To set up your phone numbers, go to Telephony in the left menu of the main screen (Overview).
Click on Telephone Numbers in the left menu.
Step 2 — Telephone numbers
In the first tab (Telephone Numbers) you can set up a new telephone number by pressing New telephone number.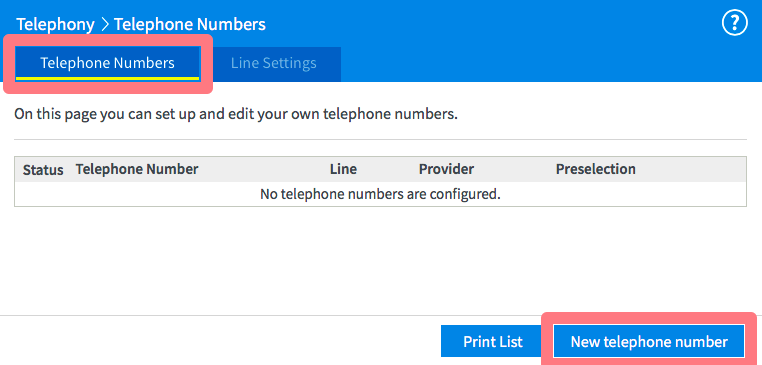 Step 3 — Internet telephony setup
Fill in all VoIP-settings for your phone number in the next window.
Choose Other provider under Telephony provider.
Internet telephone number: your phone number (e.g. 032656700)
Internal telephone number: your phone number


Scroll down a bit and enter your VoIP credentials.
Username: your phone number (e.g. 032656700)
Password: your VoIP-password
Registrar: voip.edpnet.be


Other settings may remain unchanged. Press Next.
Step 4 — Save settings and check telephony
Verify if all the settings are filled in correctly.
Press Back if you want to change anything.
Press Next if the settings seem correct.
Your settings will be checked now. If the configuration is successful, press Next.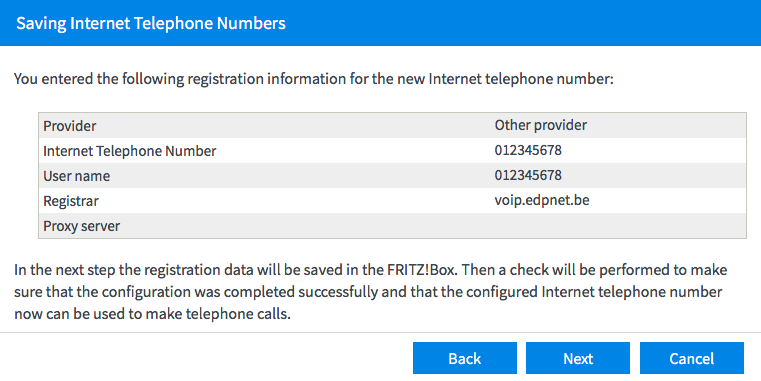 If the configuration has been finished successfully, the Status LED next to your phone number will become green.


Step 5 — Connect your telephone to the FRITZ!Box
You're almost done! Simply connect your analogue phone to the FON port of your FRITZ!Box: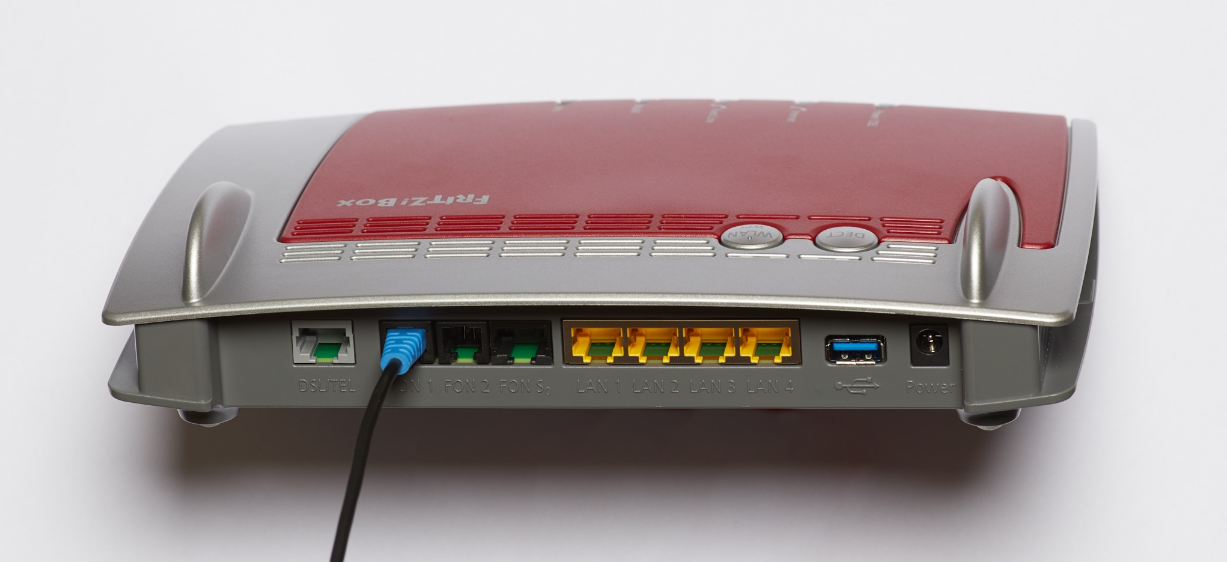 Last updated on Sep 19, 2018 | Tags: