How do I check my mobile usage
Smartphone users can check their mobile usage in our dedicated application:


If you don't own a smartphone you can easily check your current usage via my edpnet.
Login to your account with your username and password. Click on My Configuration and select My Mobile: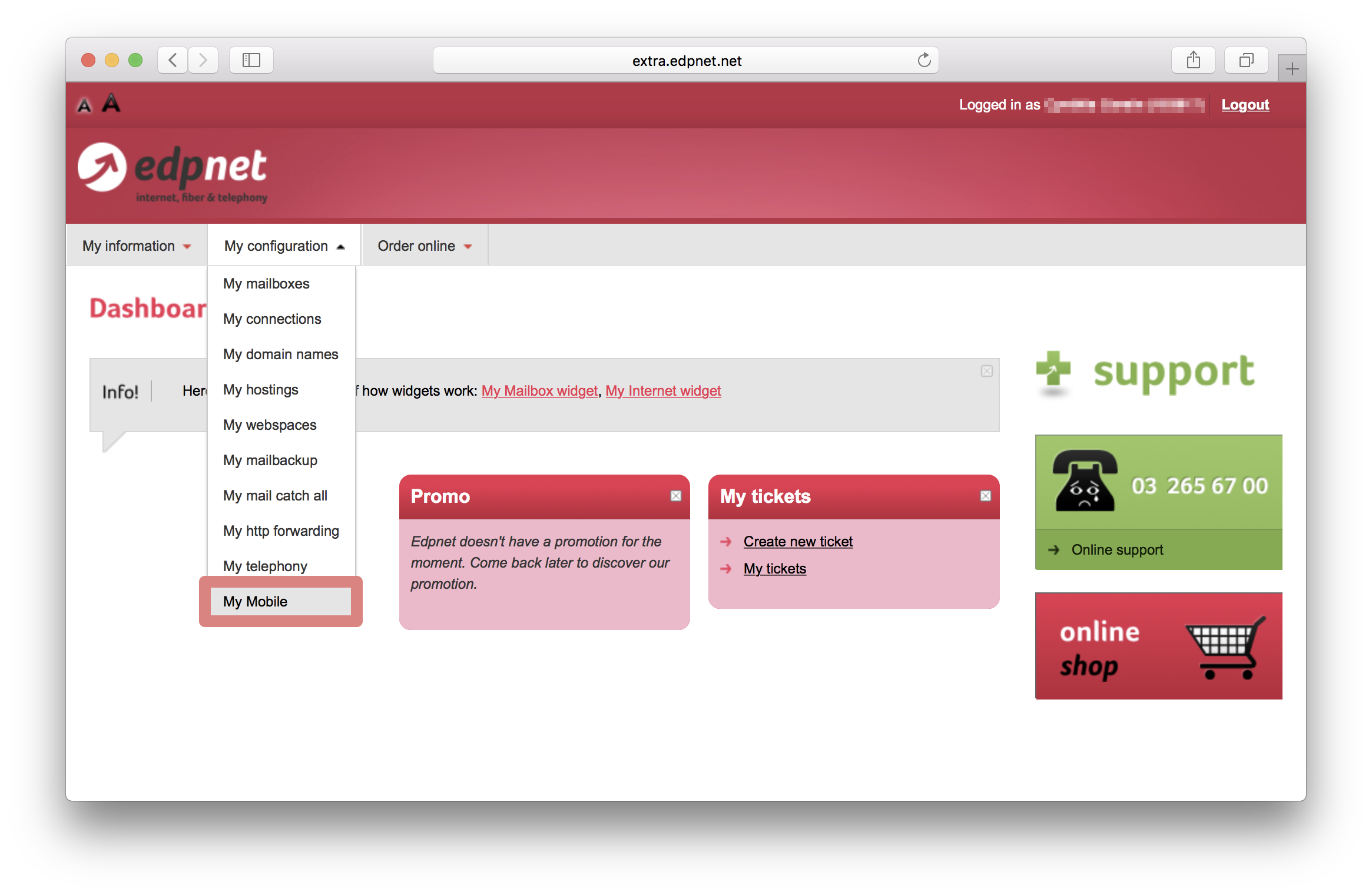 An overview of your mobile subscriptions will appear. Click on your mobile number: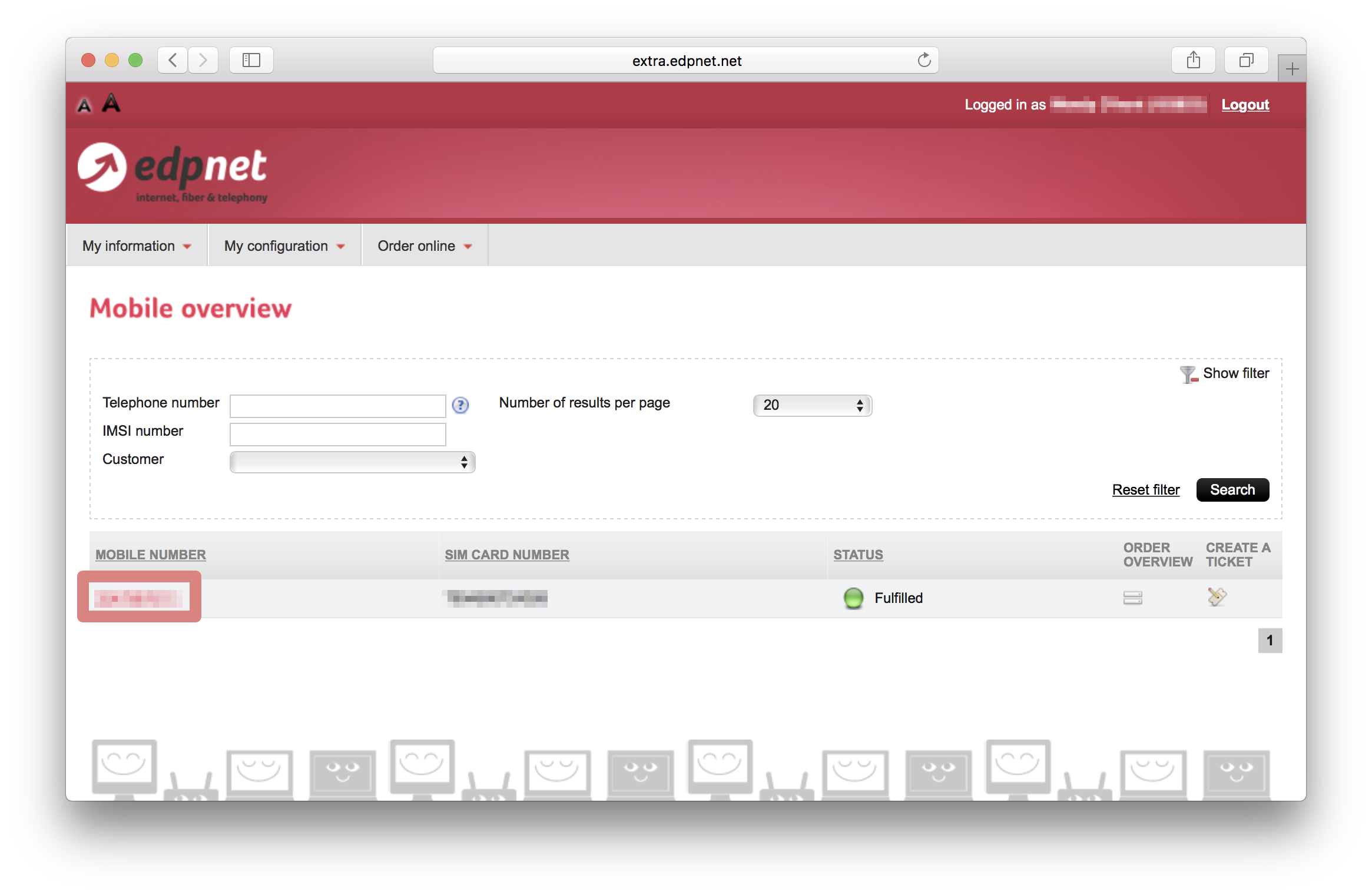 Under

Consult my usage

you can check how much of included data, minutes and SMS you have used, and, in case your exceeded your limits, how much you'll be charged for that.
On the left side of the screen you can see your edpnet mobile details (what is included in your subscription, SIM card and IMSI numbers, as well as PUK code) and check if calls to international numbers and premium services are currently allowed
( if the option is

allowed

, if

blocked

).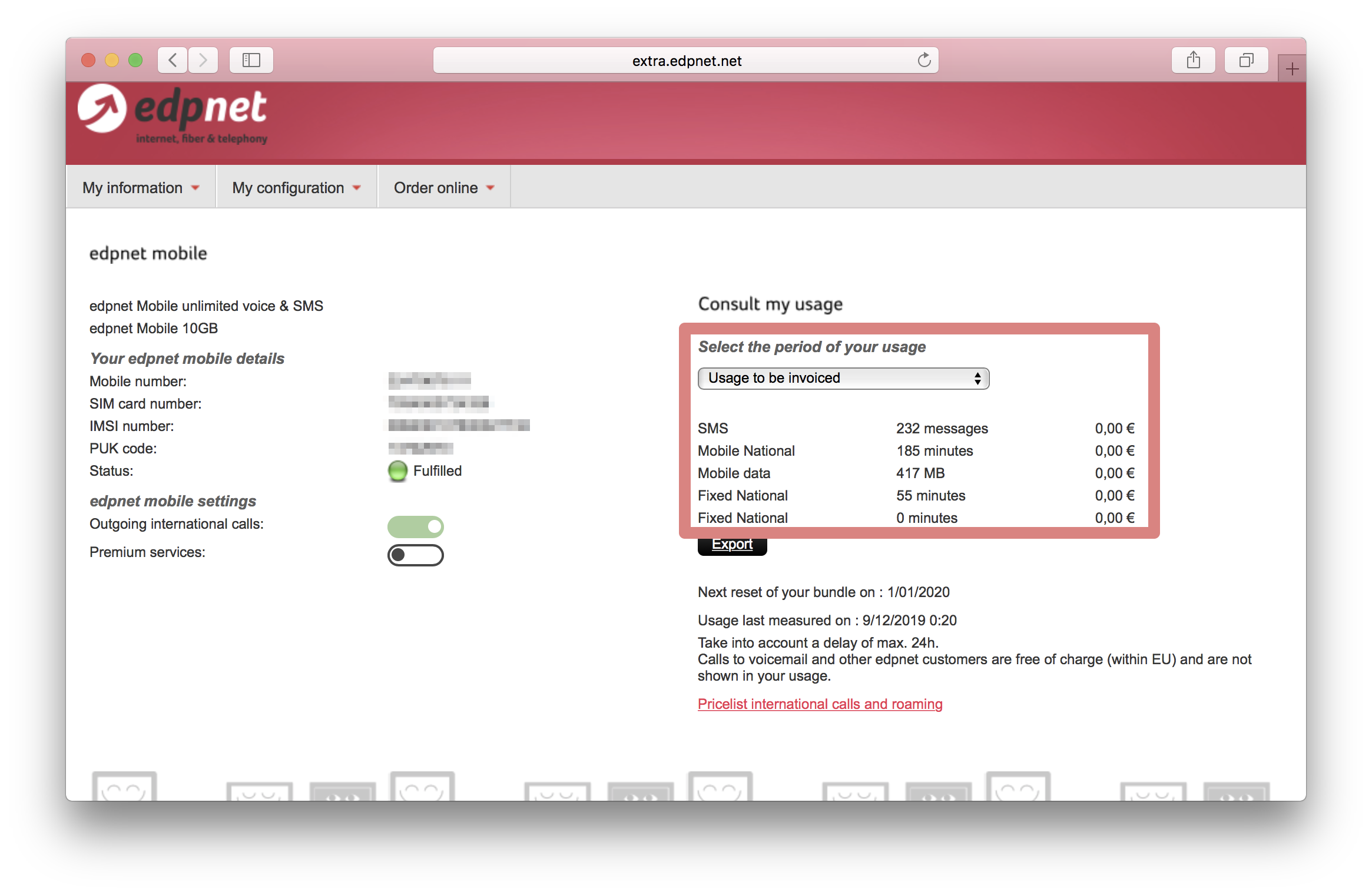 Tips
Click on the button to download a .CSV file with the detailed breakdown of your mobile calls and data usages.
If you would to like to check the table with the rates for international calls and roaming, click on

Pricelist International calls and roaming

to download a PDF file: