How do I enable IPv6 on my FRITZ!Box
With this manual, you will be able to configure IPv6 support on your FRITZ!Box. The device supports dual-stack for simultaneous use of IPv6 and IPv4, which means that it can establish both IPv4 and IPv6 connections.
Note:
setting up IPv6 on your FRITZ!Box is not enough to make the protocol work, you also need to
activate in My edpnet
, as well as configure on the computers, smartphones, and other devices connected to the modem.
Open your web browser (Internet Explorer, Firefox,…) and go to the web interface of your Fritz!Box. By default, it should be reachable on http://fritz.box or http://192.168.178.1. Log into the device if you are prompted to.
Go to Internet and click on Account information in a drop-down menu. Hit on the tab IPv6 and tick IPv6 support enabled checkbox: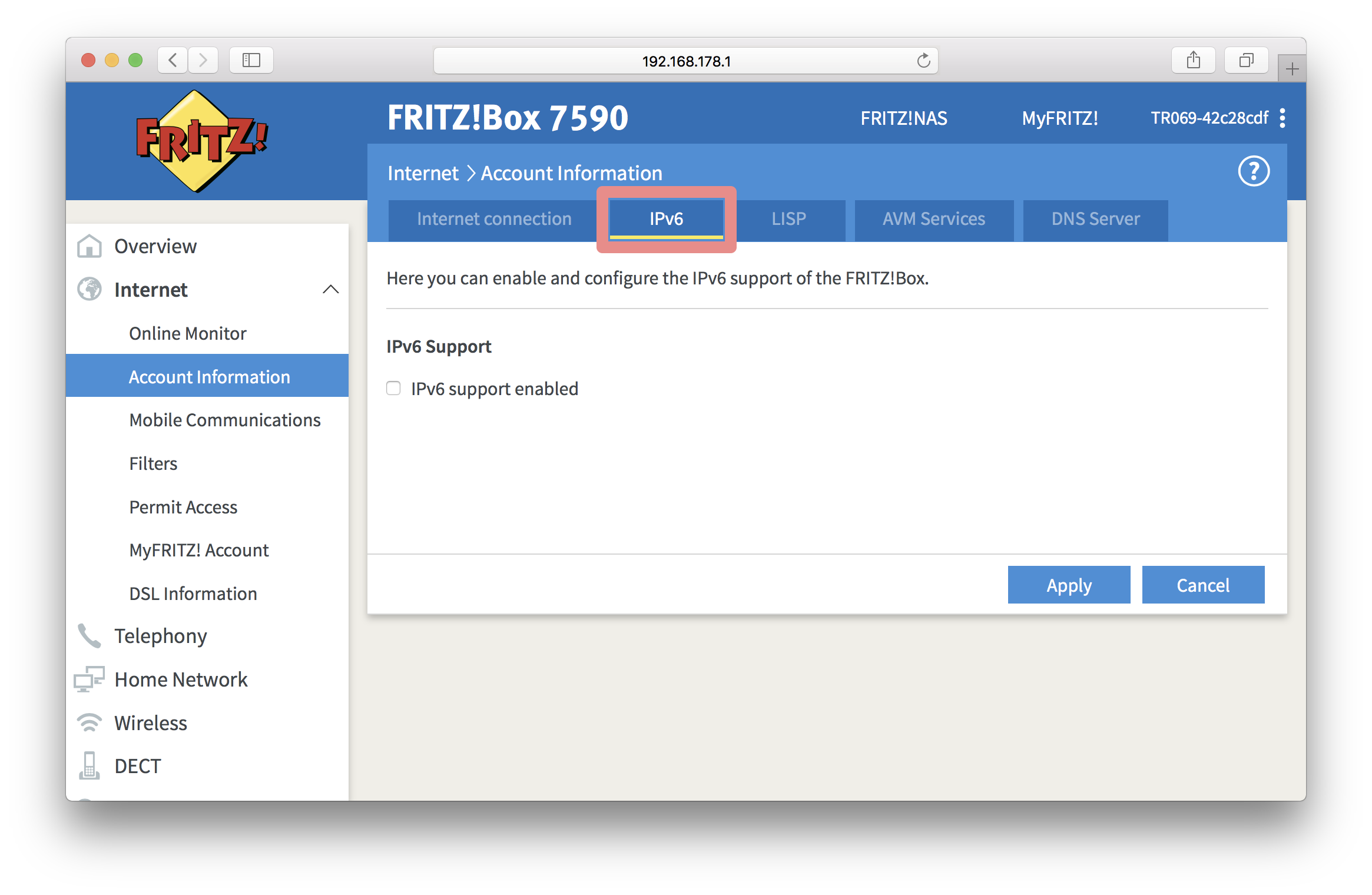 The following drop-down menu will appear. Since edpnet supports native IPv6 connection, you can select Always use a native IPv4 connection (recommended) or Always use a native IPv6 connection.
Both options will force FRITZ!Box to negociate native IPv6. The difference is that if Always use a native IPv4 connection (recommended) is chosen and native IPv6 fails, a tunnel protocol over IPv4 (6to4) will be established.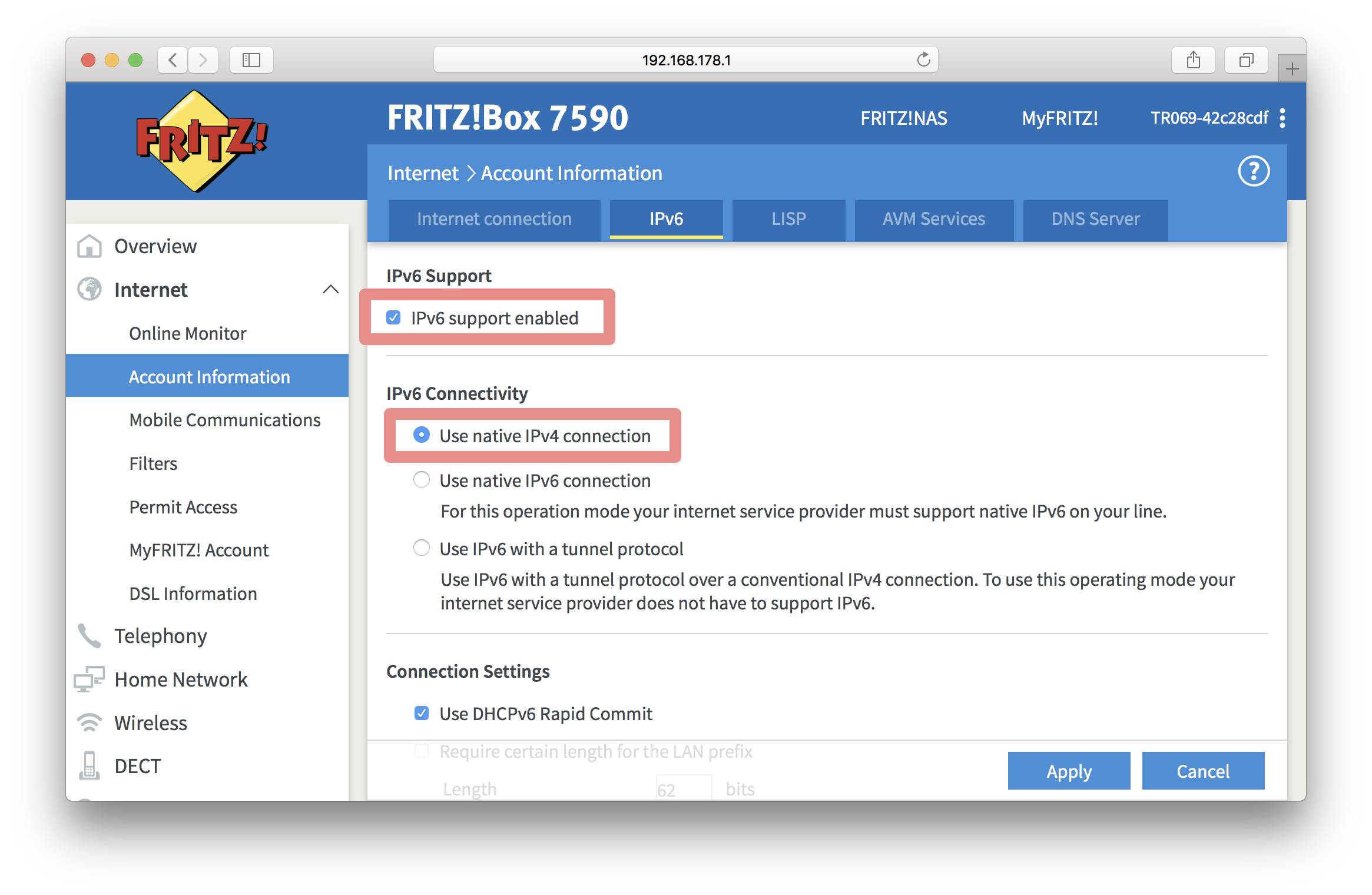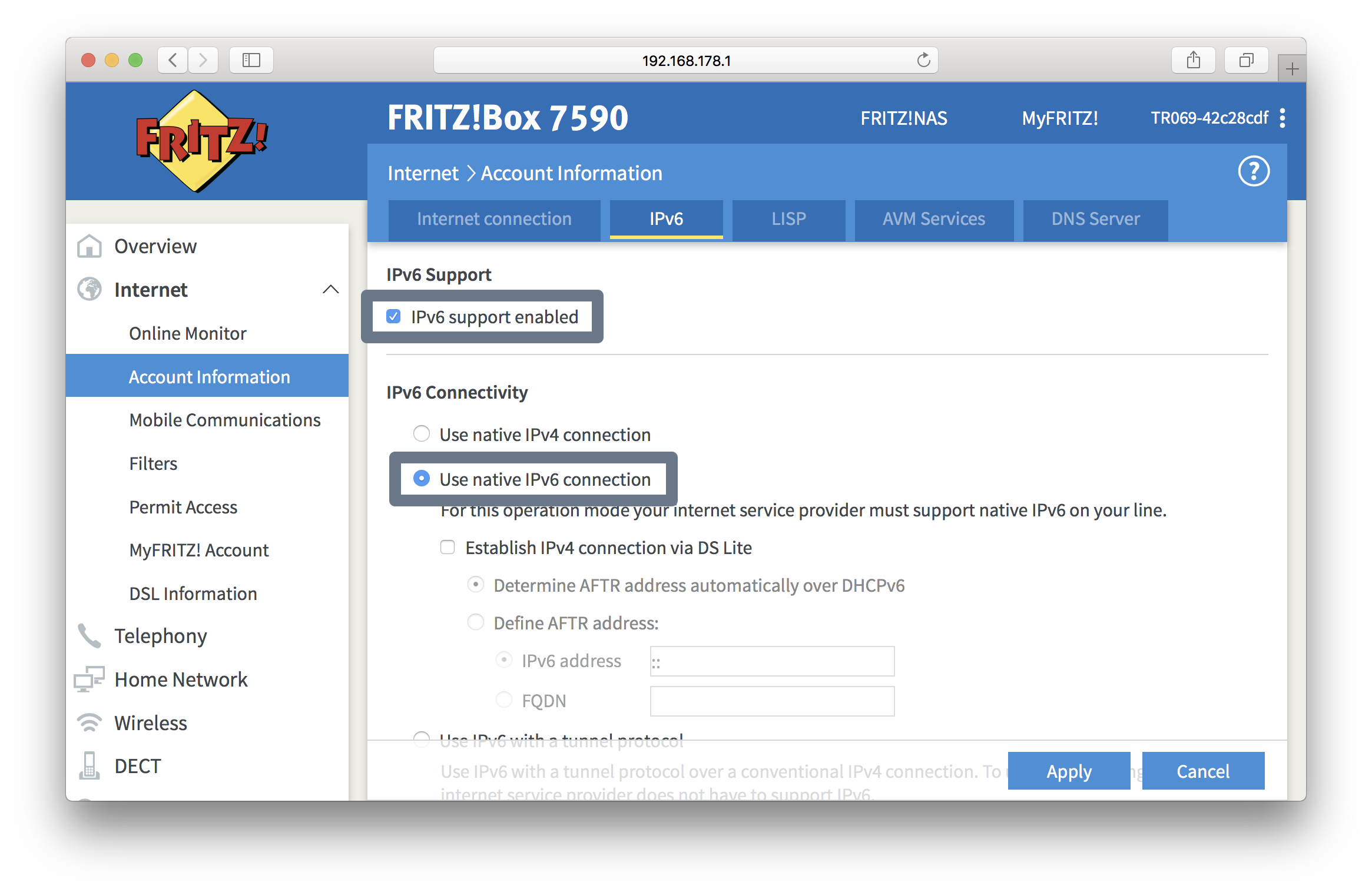 If you've chosen Always use a native IPv6 connection, also select Derive global address using the assigned prefix under Connection Settings. Keep Use DHCPv6 Rapid Commit setting enabled.